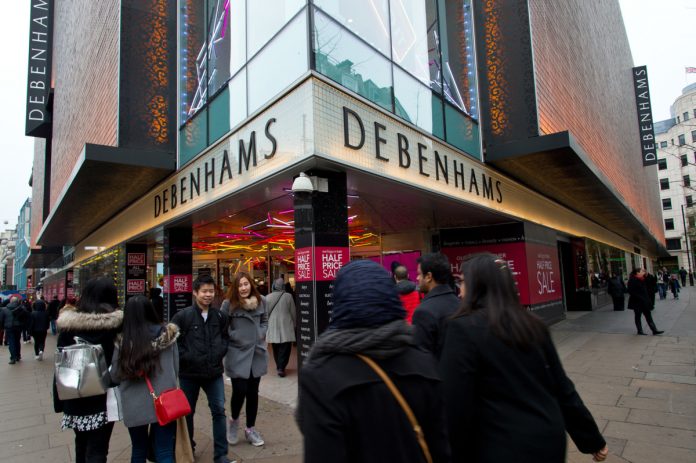 Department store Debenhams has revealed its Christmas trading was disappointing and has warned that annual profits will fall below expectations as a result.
Analysts had been expecting annual profits to be about £83m, but following its Christmas performance the retailer has now said should the current "competitive and volatile environment" continue, the underlying pre-tax profits are likely to be between £55m and £65m for the year.
Like-for-like sales in the UK for the 17 weeks to 30 December fell by 2.6% amid a "volatile and competitive" market. International sales were up 2.1%, while digital sales saw a 9.9% growth.
Debenhams said trading had improved over the six-week Christmas period thanks to "tactical" discounting, with like-for-like sales up 1.2% during that time, but the first week of the post-Christmas sale was worse than expected.
"The market has been challenging and particularly promotional in some of our key seasonal categories and we have responded in order to remain competitive for our customers, which has impacted our profit performance," shares Debenhams chief executive, Sergio Bucher. "Nevertheless, we are seeing positive early signs from the changes we have made as part of our Debenhams Redesigned strategy. The market dynamics we have seen have reinforced our view that we need to move even faster to implement the cultural and organisational changes needed to ensure Debenhams is in the best possible shape for today's fast-changing retail environment."
Looking to the future, Debenhams said it will be accelerating some aspects of its strategic plan to deliver a long term sustainable future for Debenhams and continue to review activities that could be more rapidly and profitably delivered through partnerships.
News Source: professionaljeweller