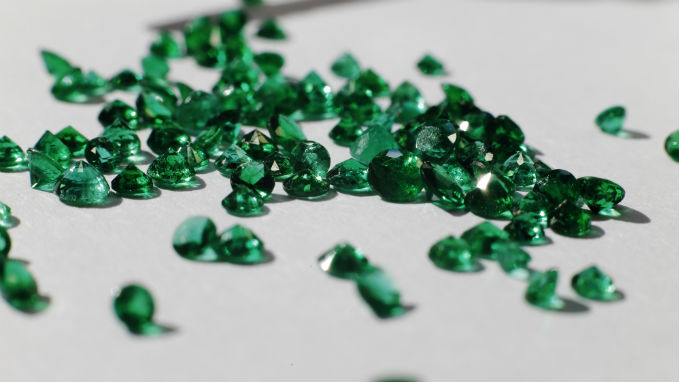 The second World Emerald Symposium, scheduled for October 12 to 14 in Bogotá, will look into opportunities and challenges in the global emerald industry.
The event, dubbed as 2WES, is a follow-up to the first World Emerald Symposium held in Bogotá in October 2015.
Organised by Fedesmeraldas — the Colombian Emerald Federation — with the support of the Emerald Producers Association, the Emerald Exporters Association, the Emerald Dealers Association, and the Ministry of Mines, the symposium will feature delegates from 25 nations, including eight emerald-producing countries namely Afghanistan, Brazil, Colombia, Ethiopia, Madagascar, Pakistan, Russia and Zambia.
Special sponsors include Mineria Texas Colombia or MTC/Muzo, Emeraldas de Santa Rosa (Cunas Mine) and Fura Gems (Cosquez Mine).
The three-day event will address the challenges and opportunities faced by the emerald industry, with presentations by more than 60 speakers and experts, panel discussions, working groups and hands-on training.
Topics at the 2WES will focus mainly on the challenges relating to mining and geology, gemmology and laboratory testing, harmonisation of colour names and practices, consumer education and awareness, corporate social responsibility, traceability, compliance, ethics, sustainability, branding and marketing, along with discussions on new technologies such as blockchain that are impacting the emerald industry.
Among the world-renowned international speakers are representatives from the Organisation for Economic Co-operation and Development, Responsible Jewellery Council, Dubai Multi-Commodities Center as well as those from global luxury brands such as Van Cleef & Arpels, among others.
The world's major trade associations will also be in attendance including the International Colored Gemstone Association, World Jewellery Confederation, Thai Gem & Jewelry Traders Association, China's National Gemstone Testing Center, Gemstone Association of China, India's Gem & Jewellery Export Council, and many more. Leading gemmological laboratories will also be represented.
News Source : jewellerynet.com