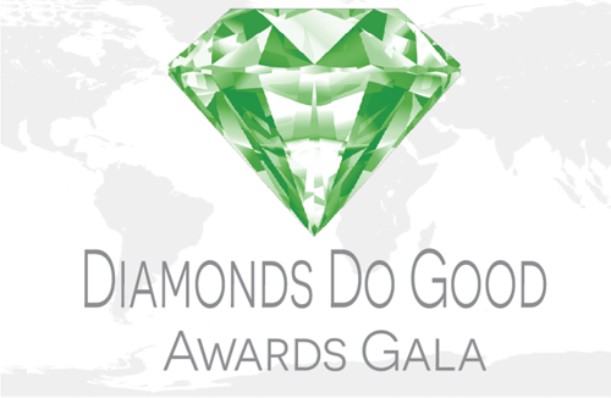 The Diamond Empowerment Fund (D.E.F.) announcing the recipients of its 2018 'Diamonds Do Good' Awards, to be presented at the D.E.F. annual gala on May 31 at the Four Seasons Ballroom in Las Vegas, NV, said that Bruce Cleaver, CEO of De Beers Group, the Government of Canada's Northwest Territories and Rolex were included in it.
All award winners are being recognised for their efforts towards "community-building".
"The government of Canada's Northwest Territories will receive the Diamonds Do Good Responsible Government Award; Rolex will receive the Diamonds Do Good Global Corporate Spirit Award; and Bruce Cleaver, CEO of De Beers Group will receive the Diamonds Do Good Professional Advancement Award," D.E.F. announced.
Elaborating on the reasons for awarding the Government of the Northwest Territories, D.E.F. stated: "The NWT government has a robust mineral development strategy that protects the environment, enhances indigenous engagement and community capacity building, promotes sustainability and leverages a local workforce; all while fostering attractive investment opportunities for the benefit of the local communities."
With reference to Rolex, the organisation explained, "Philanthropy and corporate social responsibility have been an integral part of Rolex's corporate culture since its beginnings. The Rolex Awards for Enterprise support exceptional individuals with the passion and commitment to improve life on the planet. Rolex Laureates, as they are known, range in age from 24 to 74 and have carried out projects benefiting millions of people in more than 60 countries by implementing technological and scientific innovations, protecting endangered species and ecosystems, exploring new frontiers, reviving time-honored practices and protecting forgotten peoples, as well as providing safe, affordable water, energy, shelter, food, medicine, and health care in developing countries."
Bruce Cleaver, CEO, De Beers Group gets his award for the zeal with which he has pursued the advancement of women and girls. "Under his leadership, De Beers has partnered with UN Women to achieve parity in the appointment of women and men into senior leadership roles across De Beers by 2020, invest in women micro-entrepreneurs and STEM students in its diamond producing countries, and ensure De Beers' brands are a positive force for supporting gender equality through all its marketing campaigns. In recognition of this commitment, Mr. Cleaver was named by UN Women as a 'HeForShe' Thematic Champion. HeForShe is the UN's global movement for acceleration of gender equality", D.E.F. outlined.
"The recipients of this years' Diamonds Do Good Awards reflect the ongoing positive impact being fostered by the diamond industry around the world", said D.E.F. president Anna Martin, also Senior Vice President of GIA. "Sharing these stories with our customers is not only good for business, it is a responsibility for the entire industry."
News Source : gjepc.org