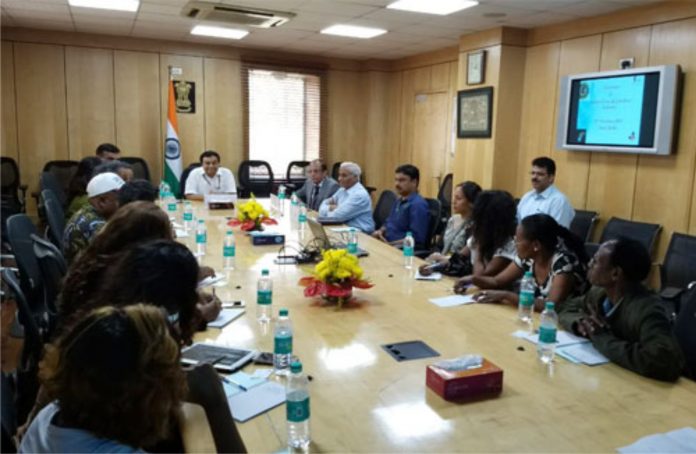 A 12-member delegation from Ethiopia's gemstone sector interacted with representatives of the Indian gem and jewellery sector in Delhi and Jaipur and senior officials of the central government during their visit to the country last week. The exposure visit was organised by the Ministry of External Affairs, Government of India and co-ordinated by GJEPC on their behalf.
In Delhi, the delegation had discussions with Shri Manoj Dwivedi, Joint Secretary, Ministry of Commerce & Industry, at Udyog Bhawan on October 11, 2017. Shri Dwivedi spoke about the highlights of this key sector which was also highly labour-intensive and welcomed co-ordination between the industries in the two countries. Representatives of GJEPC also made a detailed presentation, giving an overview of the gem and jewellery industry in India.
Subsequently, the delegation also visited the GJEPC's Delhi Regional Office.
On October 13, the delegation visited the GJEPC's Regional Office in Jaipur and were also taken around the Gem Testing Laboratory in the city. During their visit they met members of GJEPC's Regional Committee, Coloured Gemstone Panel Committee and Technical & Education Sub-committee.
Pic caption: The delegation at its meeting with Shri Manoj Dwivedi
News Source : gjepc.org