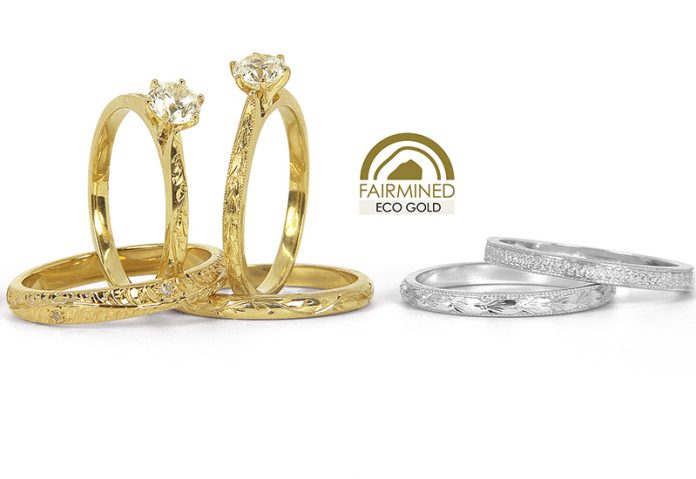 Jewellery designer Arabel Lebrusan has launched what it claims to be the first Fairmined Ecological Gold collection in the UK.
Having recently become a Fairmined licensee, Arabel Lebrusan is launching a new collection made from Fairmined Ecological Gold.
Fairmined Ecological Gold is gold that has been mined under the strict rules of the Fairmined Certification with regard to social development, fair treatment and equitable payment.
It does not use mercury or cyanide to extract the gold, has tighter management of environmental risks, prohibits mining in protected areas and has a programme dedicated to the restoration and rehabilitation of mined out areas.
Lebrusan comments: "I believe that we can use the beautiful materials that come from the Earth, without harming our blue planet. I believe that by asking questions, simplifying supply chains and sharing knowledge, we can achieve this. I have always dreamed of using gold that has been extracted from the Earth without chemicals, so I am extremely excited to be able to do this now."
The Alliance for Responsible Mining, founder of the Fairmined initiative, supports responsible artisanal and small-scale gold mining organisations and the development of the local communities whilst promoting the protection of the environment.
Image: A selection of rings from the 'Engraved In My Heart' collection.
News Source : professionaljeweller.com