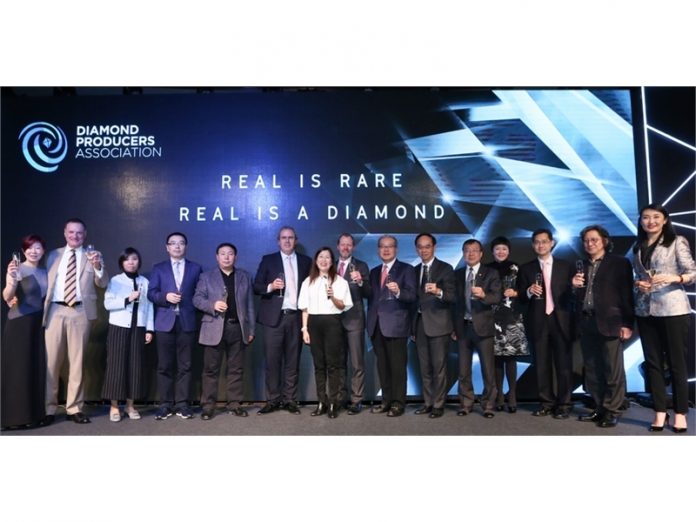 The Diamond Producers Association (DPA) is set to introduce its "Real is Rare. Real is a Diamond" marketing platform in China within the year.
According to the DPA, "Real is Rare. Real is a Diamond" – the industry's first category marketing initiative in a decade – aims to cultivate emotional relevance and appreciation of the value, rarity and preciousness of diamonds amongst a new generation of consumers. The campaign promotes a new message about diamonds as the ideal symbol of what's real, authentic and precious in people's lives.
DPA CEO Jean-Marc Lieberherr remarked, "I am delighted to present the next step in our global platform, which is all about connecting Chinese millennials with diamonds. We look forward to continuing to engage with China's extensive diamond and jewellery community to inject new energy into the diamond category."
In-depth research showed that in China, young couples aspire to have a real and lasting love, expressed through daily acts of care, consideration and tenderness. The DPA's first Chinese campaign will aim to present diamonds as an authentic symbol of love that has the power to inspire these everyday gestures and be the witness of the journey between couples towards real, lasting love, the association said.
The campaign follows earlier launches in the US and India in line with the DPA's mission to maintain and enhance global consumer demand for, and confidence in diamonds.
Stephen Lussier, chairman of the DPA, said, "China is an important global consumer market and presents a significant opportunity for us. The DPA plays an important role in ensuring the entire diamond and jewellery community can realise the full potential of this market and we are thrilled to announce the new 'Real is Rare. Real is a Diamond' campaign."
Lawrence Ma, chairman of the Diamond Federation of Hong Kong, commented, "We are excited to partner with the DPA and support them to work closely with the Chinese diamond trade in this very important category marketing, which is vital to the future of our industry."
The first DPA China marketing campaign will be launched in July 2018 and will be supported by an integrated media plan focussed on online TV, cinema, digital and social media channels.
News Source : jewellerynewsasia.com