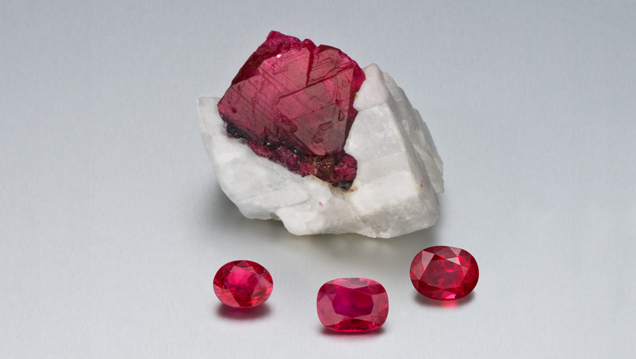 While jewelry sales have been fairly flat in the U.S. this year, the National Retail Federation (NRF) is predicting a strong 3.6% increase for all retail in the coming holiday season. The NRF said consumer confidence is on the rise, jobs have become more plentiful and incomes have been climbing. All of these factors will push growth higher than the 10-year average of 2.5%.
Economists at financial institutions are even more bullish on the season, the Centurion newsletter reported. The accounting firms of Deloitte and PriceWaterhouseCoopers (PWC) both anticipate strong gains. PWC is calling for a 10% increase, citing a consumer survey that also found consumers favoring independent stores and local brands.
U.S. jewelry retailers could use the good news. In the first half of the year, Tiffany & Co. same store sales were down 9%, Blue Nile sales were flat and Signet Group (Kay, Zales, Jared Galleria) were down 2.5%.
Worldwide, luxury sales have been struggling with Swiss watch demand showing monthly declines for over a year, especially at the higher end. Richemont (Cartier, Van Cleef & Arpels, and several luxury watch companies, including Baume & Mercier and Vacheron Constantin) was down 16% through the first half. LVMH (De Beers retail and Bulgari) was a bright spot, showing a 4% gain, mainly from the introduction of several watch lines.
COLORED STONES
U.S. President Obama removed the ban on imports of ruby and jade from Myanmar (Burma) on Oct. 7 during a visit by State Counsellor of the Republic of the Union of Myanmar Aung San Suu Kyi. The move may contribute to a revival of ruby mining in Mogok and Mong Hsu, which reportedly had declined significantly after the 2008 ban was enacted.
There was no real consensus among dealers on how this action will affect the ruby market. Many believe the Burmese deposits have been winding down and that the ban (at least for Mogok stones) was widely ignored in the past few years. Others maintain that the ban, coupled with production cuts, sharply curtailed ruby supplies in the U.S. and prompted some prominent retailers, Tiffany & Co. in particular, to stop selling the gemstone.
NGOs protested the decision, noting that human rights in Myanmar are still threatened by the military clique that still has a grip on much of the country's economy, and the continuing violence against the Shan people, an ethnic minority concentrated in the Mong Hsu region.
DIAMONDS
De Beers sold $485 million worth of rough diamonds at its Sept. 26-29 cycle (previously called sight), raising prices 1% to 2% on goods that would polish out to a carat or larger and lowering them slightly for melee-sized stones. The total was slightly larger than expected given the continuing credit problems in the diamond industry and the upcoming Diwali holiday in India, where manufacturing operations close for two weeks or more.
Russia's Alrosa sold $454 million worth of rough and $18.9 million in polished in September, nearly double the August totals for rough diamonds, which was $243 million. August polished sales were $12 million. Alrosa's second half sales are 58% above comparable 2015 levels, which were marked by oversupplies and buyer revolts over high rough prices. First half sales were 23% higher by value, 21% higher by carat volume.
News Source : gia.edu