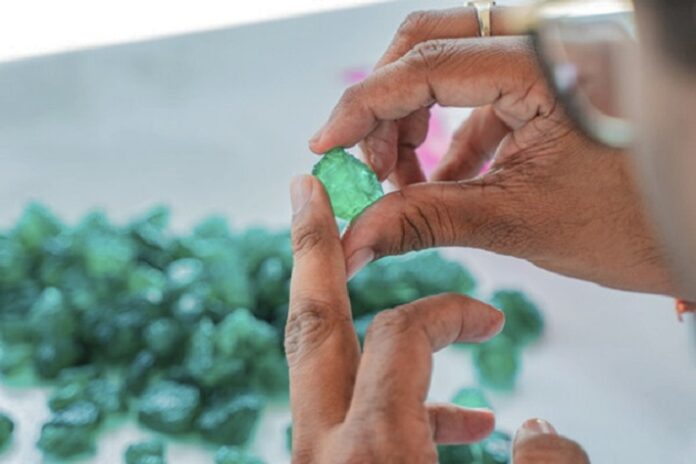 Grizzly Mining says its latest emerald auction raised $48.63m, a record high since the company was founded in 1997.
The market for emeralds remains "extremely strong", it said, after a sealed-bid auction for its mid-high grade rough emeralds held in Dubai during the first week of August.
Grizzly produces around 60m carats of emeralds and beryl a year from its 100 per cent-owned mine in the Lufwunyama region of northern Zambia.
"The market for emeralds remains extremely strong and continues to grow in size each year with Zambian rough accounting for 70 per cent of global supply," said Grizzly chair Abdoulaye Ndiaye.
All 106 emerald lots were sold, with 128 clients in attendance from Europe, Asia, and Africa.