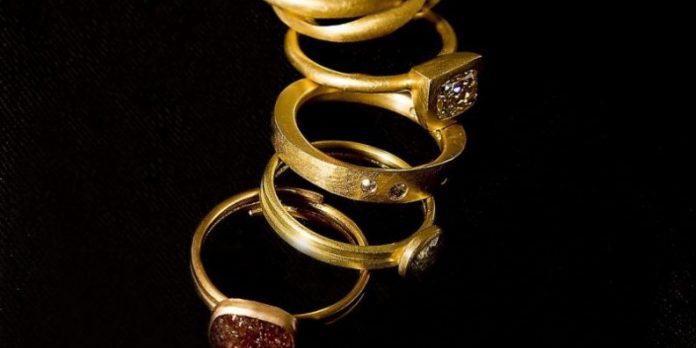 Fairtrade will make history today (21 September) when it announces the first ever shipment of African Fairtrade gold from Uganda, with a select number of pieces made from the precious metal expected to go on sale in stores in time for Christmas.
The gold will be revealed to attendees of the Fairtrade Foundation conference Fairtrade Gold: Future Innovations at the Goldsmiths Centre this evening.
Michael Gidney, CEO of the Fairtrade Foundation, will unveil Fairtrade's work to help artisanal small scale miners across Africa by providing access to international markets and finance.
The first formal full 'trade' of African gold, from Uganda, will take place in October, with CRED Jewellers, supported by Greg Valerio and EWAD.
Following this, Fairtrade will scale up work to reach other mine sites from Uganda, Tanzania and Kenya and grow the volume of Fairtrade gold available to be exported on the association's terms.
Fairtrade certified gold will be made readily available to businesses in the tech sector too, with the announcement of a new partnership including technology businesses Fairphone and Philips.
Launching fully in 2018, and funded by the Dutch Government, the partnership will support artisanal small scale gold mines in Busia, Uganda, to responsibly mine gold and eventually sell their gold into the supply chains of these technology businesses.
The programme will be delivered in collaboration between Fairtrade, Solidaridad, HIVOS and UNICEF.
Gidney will introduce a cutting-edge new Investment Facility which has been designed to give artisanal small-scale gold miners access to finance and to invest in cleaner, more efficient equipment for processing gold.
The foundation will also launch a one-off photography exhibition by award-winning Magnum photographer Ian Berry at the Goldsmiths' Centre tonight. The exhibition, called 'Mine to Maker', will give a glimpse of the reality faced by some mining communities in Busia, Uganda, and their journey with Fairtrade to improve their lives.
News Source: jewelleryfocus