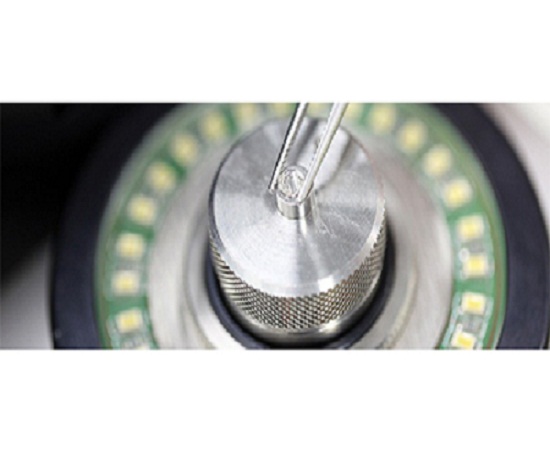 De Beers' International Institute of Diamond Grading & Research (IIDGR) has launched the first-ever Synthetic Diamond Detection training course. "It is the first in a series of education services to be rolled out during 2017," the Institute announced yesterday.
In the US, the two-day lab-based course will be unveiled towards the end of the JCK Jewellery show in Las Vegas on June 8 and 9.  The IIDGR Facility in Surat, India will introduce it on May 15 and 16.
"The course will provide participants with the knowledge and expertise to detect synthetic stones in both the rough and polished state using a range of specialised techniques and instrumentation," the Institute explained.
As part of its new education services, the IIDGR will first offer the Synthetic Diamond Detection Course to be followed by a Diamond Foundation Course and Polished Diamond Grading course to be introduced later this year.
"The ability to detect undisclosed synthetic stones is becoming increasingly important for diamond traders and retailers," said Jonathan Kendall, President of IIDGR.
He added: "The introduction of the course represents another key step towards the IIDGR's mission to ensure industry and consumer confidence in the integrity and quality of diamond purchases."
IIDGR also announced that it is partnering with the American Gem Society (AGS) to support the delivery of the course throughout the US.
Katherine Bodoh, new CEO of AGS, said: "The AGS is focused on providing superior professional development to its members, and we are pleased to work with IIDGR to create opportunities for AGS members to receive this essential information."
The Synthetic Diamond Detection courses, both in India and the US, will be run by experts from the De Beers Technologies UK team and IIDGR's Director of Education, Jodine Perrin.
The fees for the course are US$ 2,999; and "it can be delivered at various sites globally through the use of a mobile lab" IIDGR said.
News Source : gjepc.org