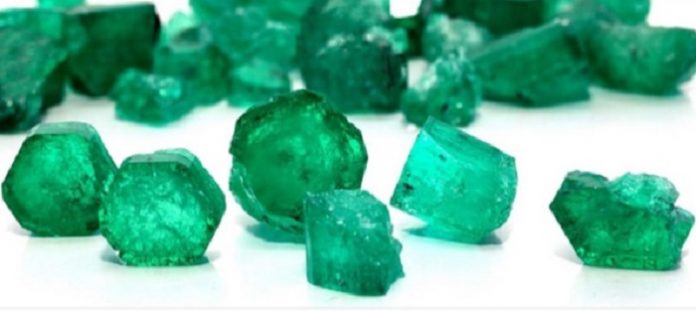 Coloured gemstone producer Fura Gems announced the completion of first phase of the bulk sampling program at its Coscuez emerald mine in Colombia. Drilling data, along with the bulk sampling results, will contribute to a maiden mineral resource estimate expected to be published in the fourth quarter of this year.
Company President and CEO Dev Shetty observed, "We have gained a comprehensive understanding of the geology and possible mining methods and we have developed a culture
of workplace safety. We are now continuing with the next phase of our Bulk Sampling Program with an even greater confidence on our vision of a long term mine plan at Coscuez."
He added, "Through our phase one programme, we have found a wide range of quality in our emerald production, including the 25.97 carat ÄRE emerald. This further proves the potential of the mine and we look forward to confirming this with our maiden mineral resource estimate at the end of the year."
A total of 9,737 tonnes of material has been mined, out of which 6,396 tonnes of mineralised body have been identified. Out of 6,396 tonnes of mineralised body, a total of 1,800 tonnes of high-priority mineralised body has been washed, recovering 12,845 carats of emeralds, equating to a grade of 7.14 carats per tonne.
The 12,845 carats comprised a promising mix of high, medium and low-quality emeralds, which Fura expects will lead to a wider distribution of its product.
Fura said it will look to complete the balance of 20,000 tonnes of the bulk sampling program by March 2019. For the next phase, larger stope sizes with the dimensions of 4 X 5 meters will be utilised to better understand the behaviour of the calcite vein within the mineralised zone and the dilution impact on the large stop sizes.
News Source: gemkonnect.com