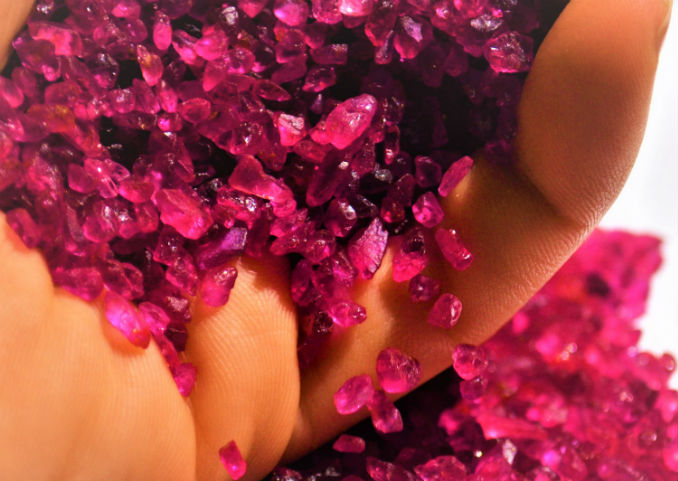 Canada-based gemstone miner Fura Gems Inc has entered into a deal to secure nine additional ruby licenses in Mozambique. The acquisition will result in Fura holding the largest ruby land package in the area.
Fura is buying the assets from Mustang Resources Ltd and Regius Resources Group Ltd for a total consideration of A$15 million (approximately C$14.6 million or US$11.11 million). The "Merger of Assets Agreement" was signed recently.
Dev Shetty, president and CEO of Fura, commented, "I am pleased to announce the merger of these ruby assets with those of our existing licenses in Mozambique transforming Fura into the largest ruby group by licence area in the country. Our team has in-depth experience in the Mozambique ruby sector having previously worked in Mozambique since 2011 where they were instrumental in discovering and developing what is largely considered the world's largest ruby deposit."
These combined licenses are believed to be some of the highest-quality ruby licenses available in Mozambique, he continued.
"The initial ground work has already been done by Mustang and Regius, which includes significant exploration and the construction of two wash-plants. Following completion of the acquisition, we plan to commence a significant bulk sampling project within these licenses in the next few months with the mid-term objective of creating another world-class, cash-generative ruby mine to complement our iconic Coscuez emerald mine in Colombia," Shetty added.
Fura is acquiring the assets free of debt and will also own two wash-plants, security set-up, mine camps and other related infrastructure. The company is expected to commence bulk sampling activities of rubies by the end of 2018 and commence auction sales from the third quarter of 2019.
The acquisition is expected to be completed by November 30, 2018.
According to Fura, the new Mozambique operations will be run by a newly formed team of gemstone experts who were previously involved with discovering and successfully
building the world's largest ruby mine in Mozambique.
News Source:- jewellerynet.com