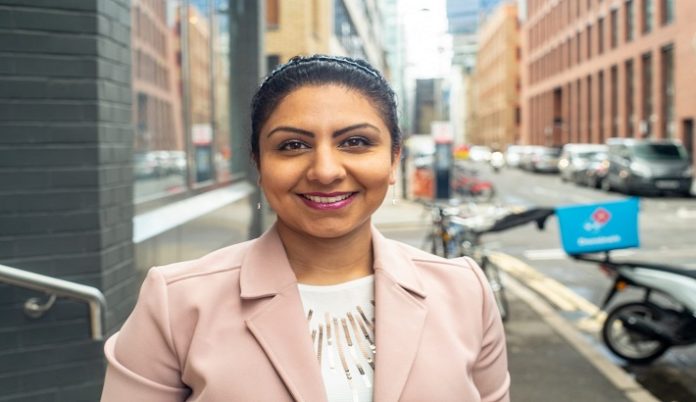 Market Orders, a new B2B marketplace for the gold and diamond jewellery industries, has secured a funding beyond its expectations.
Raising money on crowdfunding platform, Crowdcube.com, the London-based start-up secured £448,420 from 214 investors.
Market Orders plans to use the funding to officially launch its platform, which will use innovative blockchain technology to make the jewellery buying process more transparent.
Founded in 2016 by Sukhi Jutla and Ram Krishnna Rao, MarketOrders is on a mission to transform the way in which independent retail jewellers purchase gold and diamond products from suppliers. Specifically, MarketOrders uses technology to ensure jewellers can get the products they need faster, cheaper and directly from global suppliers, while cutting out the middle man.
Having been self-funded to date, this first round of external funding will help MarketOrders grow its offer exponentially. The firm plans on making a number of strategic tech hires, who will primarily focus on developing the platform, which is currently in beta phase. The funding will also enable the start-up to bring on board a number of international suppliers and invest significantly in marketing.
MarketOrders is also setting its sights high on the power of blockchain technology to weed out bad actors and money from the jewellery supply chain.
Here, PJ contributor, Asha Pitt, finds out more about the marketplace's plans, whilst also getting to know co-founder, Sukhi Jutla, some more.
Jutla has many accomplishments under her belt, with recent achievements including being named Female Entrepreneur of the Year 2019 (UK) by Acquisition International and being chosen to work as part of the Mayor of London's new group of leading figures from across the capital's businesses to help him shape London's skill system to better the needs of employers.
Could you tell us a bit about yourself so the trade can get to know you?
I started my professional life in corporate banking, leading strategic reviews and working closely with the technology team in order to facilitate change in banking operations to satisfy legislative requirements. I knew about a week into starting my banking career that this was not the life for me, however, I ended up working in the sector for 13 years. And even though I didn't necessarily enjoy my work, ironically everything I did was preparing me for the business model that is the foundation of MarketOrders. I'm an analytical thinker, so I enjoy looking at a commercial challenge and working out, through the application of technology, how we solve the issue and bridge the gap. I also have the benefit of coming into the jewellery trade from the outside and viewing the sector with new eyes and with my own filter, which is technology-focused. Technology allowed me to streamline inefficiencies when I worked in banking; I'm applying the same logic to the jewellery sector.
How did you get into jewellery?
MarketOrders is actually my third jewellery business. I was initially introduced to the concept of digitising jewellery within the Asian, Arabic and Chinese jewellery sectors by my business partner, who is a bullion and diamond trader. When we set up the first two online jewellery supplier businesses, we made the mistake of taking our lead from existing business models. And, because we didn't have the connections or experience, we failed. The eureka moment came when we realised that our strength lay in our expertise in technology. So, by adding blockchain and fully digitising the product with our online jewellery platform, leaning fully into our knowledge base, we developed a product that was unique within our launch sectors. The next challenge was convincing our customers that it was a solution that they needed.
How does MarketOrders work and what are the benefits for your customers?
We create high resolution images of supplier products, predominantly 22ct and 24ct gold jewellery, and upload them to our digital platform providing our independent retailer with vast online catalogues and saving them the costs of flying out to source, review and purchase stock. We are digitising every step of the customer journey, allowing our customers to order, pay and have the products shipped online and developing innovative ways to do this using digital technology and block chain. This was a massive culture change for the vast majority of our retailers. They were initially insistent that they had to handle product before they made purchasing decisions. Over time though, through the provision of consistently high-quality imagery and delivery of high-quality stock via online courier services, we were able to remove these initial objections. Once we had tackled that challenge, we started to analyse the buying habits of the retailers onboard and realised that there were further efficiencies which could be made. We could see that the retailers were buying the same type of products, on slightly different buying cycles. We realised that we could aggregate these products, which meant that we could exploit the economies of scale for the benefit of our retailers. It was also more efficient for our suppliers who were able to work more efficiently reducing idle time. We want to be a one-stop-shop for independent jewellers, and we are looking at growth outside of our current core markets.
You were recently named as one of the UK's top 100 Women in Tech — how did that feel?
It's always great to be recognised and this was especially so, as I think with those sorts of lists, you become an accidental role model too. And that's really important to me as I would love to see more women embrace and engage with the world of technology. Tech can be a huge source of wealth and it has been traditionally a male-dominated sector. If I, someone who is not a coder or a designer, can make a career in technology, it shows other women whose skills might be similar in operations and strategy, or who have other transferable skills, that there is a space for them in this industry too. Technology is the future and we women should have a role in the co-creation of that future.
What do you think the major challenges are for the Asian and Arabic jewellery industries?
Changing fashion and societal evolution. So, as well as increasing requests from modern brides for different jewellery designs, there is also a move away from the large wedding sets with many parents gifting a simpler wedding set with a physical transfer of cash instead. We are working with designers to tackle the primary issue of changing fashions. Soon, we will be able to show retailers new designs, and allow them to place orders based purely on the design. We can then go to our suppliers and request a bulk order of this new design, which removes the risk for the supplier and economies of scale for our retailers. There are a wealth of talented designers who have designs that have not seen the light of day because they don't have access to the retailers. We can use technology to bridge that gap and match the pace of innovation. I think that as an 'outsider' I can use my experience and lens to bring about real change for the benefit of the entire jewellery trade.
What are your aspirations for MarketOrders?
We want to continue to help our independent jewellers to further embrace technology and also invest in tech that improves the experience for their customers, whether that's augmented reality or online ordering via their own websites. It's a continuous cycle and we are here to help retailers understand the pace of change and guide them through the process. We want to support them on their technology journey and provide choices, convenience and trust to their customers.
New Source : professionaljeweller