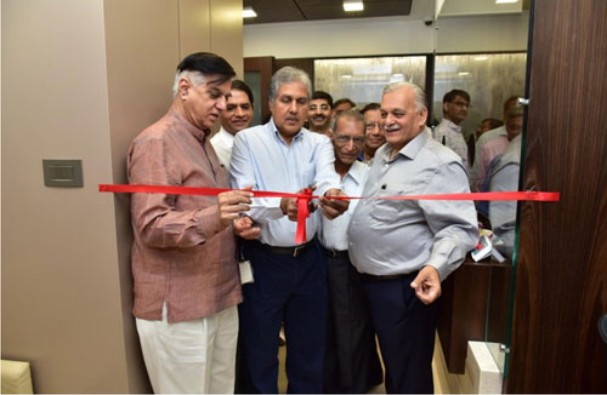 The first-ever self-operated kiosks for detection of synthetic diamonds were opened today along with the inauguration of the new R&D Centre set up by Gemmological Institute of India (GII) in the premises of Bharat Diamond Bourse in Mumbai. The kiosk service will make the technology for quick detection of synthetic diamonds easily accessible for even small and medium sized companies.
The facility was opened by Anoop Mehta, President BDB and Praveeshankar Pandya, Chairman, GJEPC along with Bakul Mehta, Chairman, GII and Ashok Gajera, Regional Chairman, West, GJEPC, at a small ceremony attended by other leading members of the trade.
It is learnt that any member of BDB can use the kiosk facility, equipped with two Quick Check machines developed by the GII developed by the GII for easy detection, even for very short durations to check a few parcels, and at extremely reasonable rates. The procedure is simple and does not require any prior training, though GII staff are available for assistance if needed.
The service operates from the new R&D Centre set up by GII within the BDB, which is being developed to facilitate advanced research into synthetic detection and is being equipped with the latest technology and machines.
Pic caption: (from l) Praveenshankar Pandya, Anoop Mehta and Bakul Mehta at the inauguration
News Source : gjepc.org