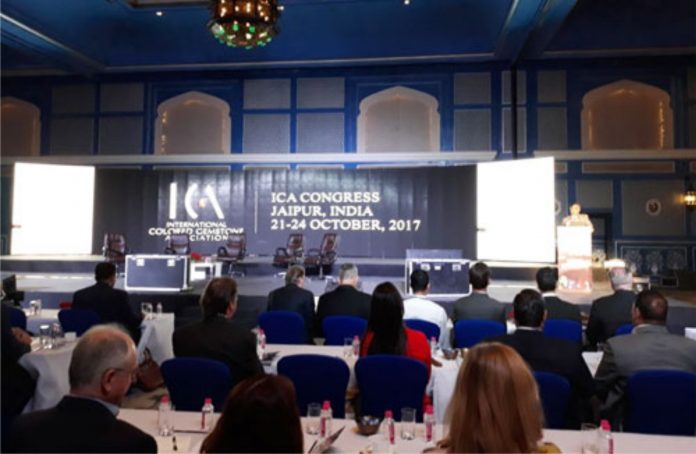 The Chairman of The Gem & Jewellery Export Promotion Council (GJEPC), Praveenshankar Pandya, delivered the Keynote Address during the Inaugural Session of the 17th Congress of the International Colored Gemstone Association (ICA). The Congress opened in Jaipur, the world's leading centre for cutting and polishing of coloured gemstones, yesterday, and will run till October 24, 2017.
Prior to the address, Pandya lit the inaugural lamp accompanied by ICA Chairman Clement Sabbagh, Chairman of the Jaipur ICA Congress Rajiv Jain, and other leading members of the coloured gemstone trade.
Pandya said that the GJEPC is committed to growth of the coloured gemstone trade and will support all efforts to increase professionalism, adopt compliance, define sustainable development goals, and enhance the structure that has till now been successfully built by family run businesses. Citing the example of diamond industry, he stressed the need for the industry to move from artisanal to more organised mining, similar to what has been done by companies like Gemfields. He also called upon the industry to take up generic promotions.
Making a special announcement, Pandya said that the Council would be organising the India Rough Gemstones Show from January 8-10, 2018 and a Mines to Market Conference during 2018-19 in Jaipur.
Pic caption: GJEPC Chairman Praveenshankar Pandya delivers the Keynote Address at the ICA Congress
News Source: gjepc.org