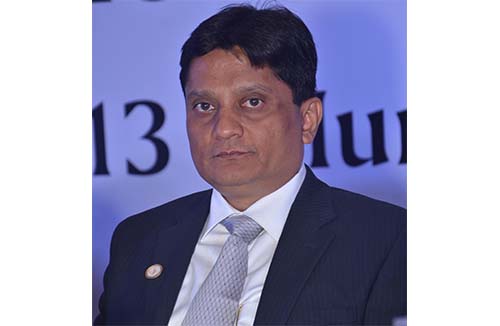 The All India Gems & Jewellery Trade Federation (GJF), a national trade federation for the promotion and growth of trade in gems and jewellery across India, has elected Nitin Khandelwal of Khandelwal Jewellers (Akola) Pvt. Ltd. as Chairman and Pramod Agarwal of Derewala Jewellery Industries Ltd. as Vice Chairman for a period of two years. Elections to the 18 member Committee of Administration for 2016-18 concluded end December.
Khandelwal has been closely associated with GJF since its inception. Over the years, he has successfully conceptualized and executed innovative programmes for the benefit of the Industry. Agrawal has a vision to create benchmarks in gold, silver and fashion jewellery that reflects excellence in design and artistry. He is focused on innovations and visualizing future trends, for the benefit of the industry.
Incoming Chairman Khandelwal said, "I am committed to further the growth of GJF with the help of the newly elected zonal heads and Committee of Administration. I believe that the industry must remain united and together to achieve greater prominence and growth for the Gems & Jewellery sector."
New Vice Chair Pramod Agrawal said, "It is my proud privilege to work for the growth of this pivotal trade organization and contribute my vision for the development of its member jewellers across region. There is a need for the industry to become more organized and compliant. GJF will continue to create better and newer platforms for the industry."
Voting for the Panels in the CoA and for Regional Chairpersons were held through an online e-voting process conducted between December, 22-28, 2016. The results were declared on December 30, 2016.
News Source :gjepc.org