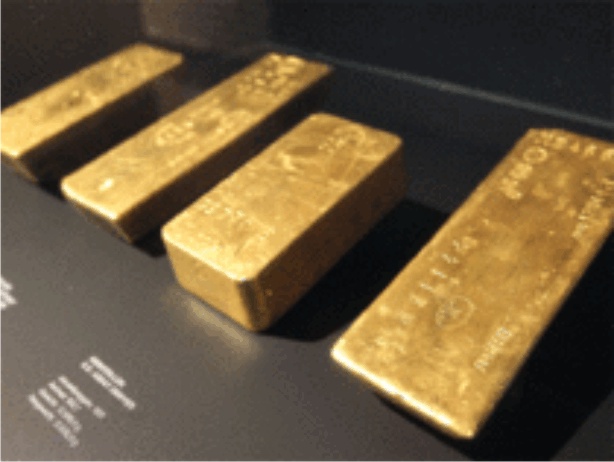 Gold prices were muted early Friday as the dollar extended gains from the previous session when strong US inflation data and trade war concerns boosted demand for the greenback.
FUNDAMENTALS
Spot gold was down about 0.1 per cent at $1,246.11 an ounce at 0050 GMT. US gold futures for August delivery were little changed at $1,246.30 an ounce.
The US dollar hit a six-month high against the Japanese yen on Friday. Against a basket of six major currencies, the dollar was up 0.1 per cent at 94.899.
US consumer prices recorded their largest increase in nearly 6.5 years in the year through June, while the monthly pace continued to suggest a steady buildup of inflation that could keep the Federal Reserve on a path of gradual interest rate increases. Fed Chairman Jerome Powell said he believes the US economy remains in a "good place," with recent government tax and spending programs likely to boost gross domestic product for perhaps three years. Asian shares rose on Friday following gains on Wall Street overnight, as concerns over an escalating US trade war with China took a breather. The United States and China could reopen talks on trade but only if Beijing is willing to make significant changes, US Treasury Secretary Steven Mnuchin said on Thursday. Kim Jong Un told President Donald Trump he believed their efforts could open up a "new future" between North Korea and the United States and expressed hope for "practical actions" in the future, according to a letter from the North Korean leader released on Thursday. The European Central Bank will keep rates at a record low for as long as needed to raise inflation, and its interest rate guidance should be seen as "open-ended", policymakers concluded in June, according to minutes of their meeting published on Thursday. The European Commission on Thursday cut its forecasts for the euro zone's economic growth this year, citing among the top causes for its revision trade tensions with the United States and rising oil prices which push the bloc's inflation higher. SPDR Gold Trust , the world's largest gold-backed exchange-traded fund, said its holdings fell 0.48 per cent to 795.19 tonnes on Thursday.
News Source : economictimes.indiatimes.com