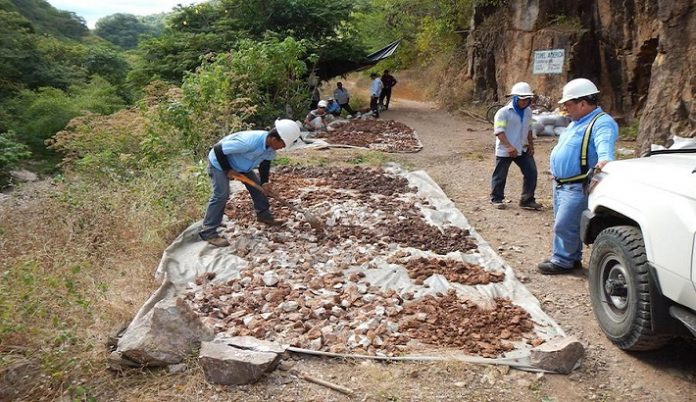 Condor Gold (LON:CNR) has started the permitting process for two high-grade satellite feeder pits that could increase production at its La India gold project in Nicaragua by 50% to 120,000 ounces a year.
The America and Mestiza pits are located about 2km and 4km, respectively, from La India's processing plant and complement the main open pit.
The decision to seek permits for the two satellite pits is based on a January updated mineral resource estimate for La India, which is full permitted to produce 600,000 ounces of gold over a seven-year period.
The plan is to begin by mining the "mini pits" within the larger, permitted pit and truck that ore to a nearby processing plant, chief executive officer Mark Child told MINING.com earlier this year.
America and Mestiza have, in total, 206,000 tonnes at a grade of 9.9 grams of gold per tonne of ore for 66,000 ounces of contained metal in the indicated category, and 1.0 million tonnes at 4.6 grams of per tonne of ore for 152,000 ounces of contained gold in the inferred category.
La India also has a total underground resource of 1.27 million tonnes at a grade of 5.8g/t gold for 238,000 gold ounces in the indicated category and 5.47 million tonnes at a grade of 5.1g/t gold for 889,000 ounces gold in the inferred category.
Condor Gold initially staked concessions in Nicaragua, Central America's largest country, in 2006. Since then, mining has significantly taken off in the country due to the arrival of foreign companies with the cash and knowledge to tap into its reserves.
NewsSource: mining