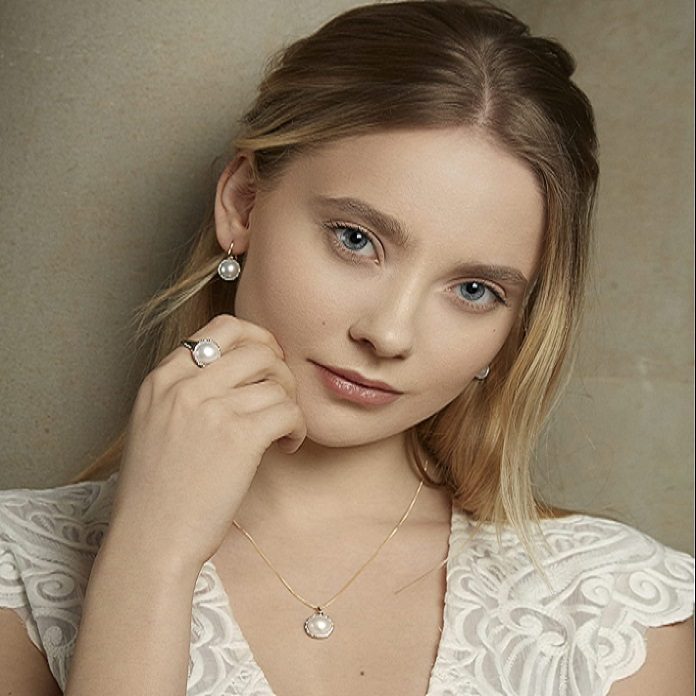 2019 has got off to a bumpy start, with the delay of exiting the European Union taking its toll on the British high street.
But what impact has this had on the gold jewellery market specifically?
According to the World Gold Council, gold jewellery demand slipped by 1% to 12.7t in Europe during the first quarter of the year, with experts citing political uncertainty and a fragile economic outlook in the UK and France as the main reason for this.
During the same period, the UK assay offices recorded a 2.1% rise in the number of gold articles hallmarked, with both 9ct and 18ct gold experiencing a positive lift.
Talking to retailers reveals mixed opinions on the performance of gold in the UK — but the majority will agree this market is thriving more than fashion and costume jewellery right now.
In the midst of uncertainty, consumers want to invest in products that will last, whether that be an affordable 9ct gold pair of earrings, or a top-end diamond ring.
When the going gets tough, people want to go for gold because they know this precious metal is reliable.
That doesn't mean fine jewellery is an easy sell though. For example, some jewellers who jumped on the branded goods wagon a few years ago are finding it hard to win back their fine jewellery customers.
General manager of Henns Jewellers in Wolverhampton, Jo Bourne, explains: "For Henns, fine jewellery hasn't performed that well. Since the manic Pandora days, fine jewellery has struggled and for jewellers who had the fashion jewellery in their flagship stores it has changed the way the general public have seen the shop.
"For most jewellers they wouldn't have even thought that they would be selling silver charms in their stores and without realising it they lost their identity for selling fine jewellery."
Others, however, are simply noticing a lack of consumer confidence.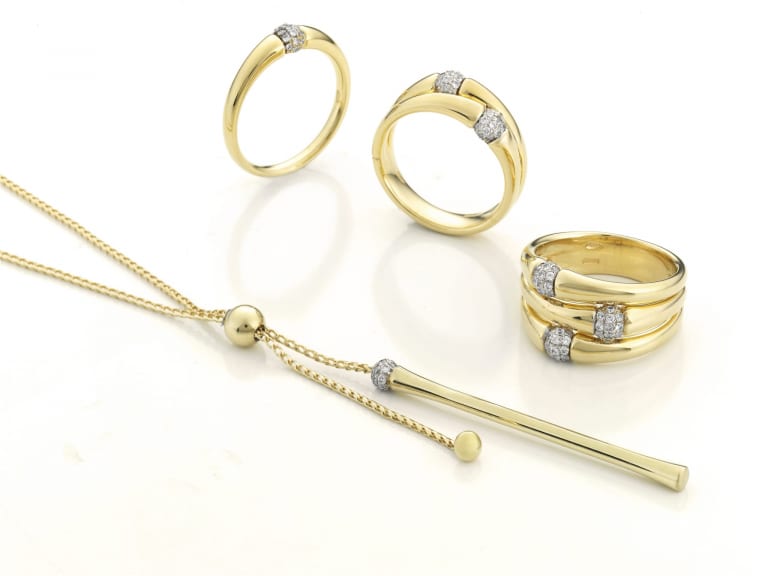 W. E. Clark & Son managing director, David Clark, tells Professional Jeweller: "2019 has proved to be a little challenging so far, we are just needing a bit of certainty for our customers to have the confidence to purchase."
Albeit challenging, retailers are noticing that fine jewellery is performing better than other sectors within the store, alongside services.
Lumbers' retail marketing & ecommerce executive, Kirstie Adcock, explains: "Fine jewellery in general has been performing well. We notice that clients are slowly moving away from fast fashion and costume jewellery to invest in something that will last."
For industry brands and suppliers, 2019 has got off to a positive start, with many noting a rise in sales as they come to the end of a financial year. For Fei Liu Fine Jewellery, gold has been its strongest performing category since 2018, with the designer saying in the face of uncertainty consumers are looking for items which are more personal to them and of value, while Alex Monroe has seen an increase in the sales of non-wedding jewellery as loyal customers make the step from silver and plated gold to fine designs.
At Amore, gold jewellery has accounted for 60% of turnover so far this year.
Barry Mislin, founder of silver and gold jewellery brands Amore Argento and Amore Oro, remarks: "Considering the retail climate, which to say the least is tricky, Amore are doing well on our gold sales. When I compare gold sales to last year we are slightly up, with sales of Amore Argento Silver similar to last year. This justifies the company's strategy, implemented over the past few years, to increase investment into innovative new gold jewellery."
Elsewhere, Gecko's gold jewellery sales are up 5% this year, when compared to the same period of 2018, with the supplier citing its gold as its best performing products over the last couple of years, while Italian fine jewellery brand, Chimento, tells says it has been a "fantastic 2019" so far, with new structures put in place at the end of last year helping sales to soar, but the UK has been a tougher market.
Chimento's sales agent for the UK, Matt McCawley, shares: "With all of the uncertainty over the first quarter within the economy many retailers have been delaying restocking and line extension purchases until a little later in the year. I also think the changes within the international trade shows have impacted buying patterns.
From a personal perspective we had a fantastic January, in fact our best ever. This was driven by utilising the Vicenza trade show and actively encouraging our retailers to come and experience it."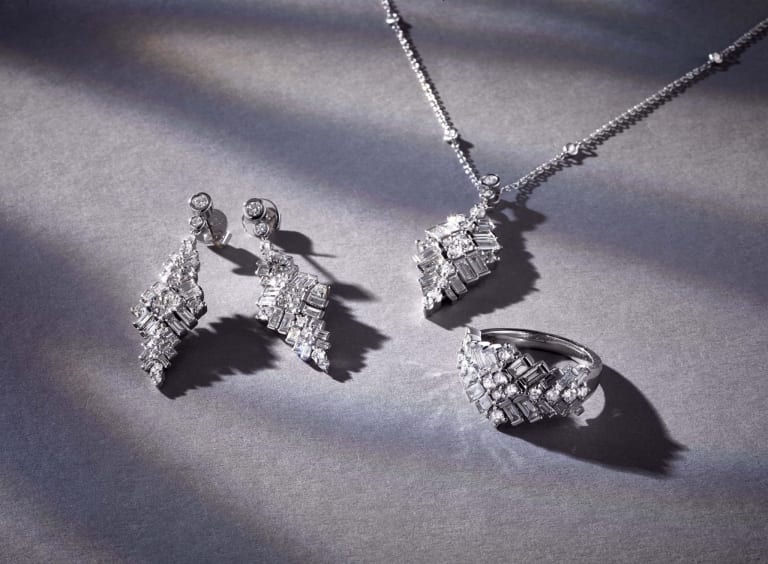 Bloch & Co has also had a positive start to the year after making the most of the Vicenza trade show in January.
Leslie and Michael Bloch of Bloch & Co share: "We had a fantastic time in Vicenza in January 2019. We hosted a number of key current and prospective clients at a beautiful 5* hotel in Abano Terme. This was something that seemed to be very well received, and coupled with a very positive experience at the Vicenza show made for a very successful start to the year."
Uncovering the Trends
When it comes to gold jewellery trends, diamonds are still very much the order of the day in the UK, no matter how colourful the stands were at this year's international trade shows.
That's not to say gemstone-adorned products are not selling, but diamonds certainly dominate.
As a nation, the British style is known to be very delicate and classic, so it's not surprising to hear jewellers say products with diamond details continue to perform well.
"If I look at the successes of Chimento I would say it is a modern twist on the classic, with the possibility to add a little of your own personality that will be the key trend," shares Chimento's sales agent, with Gecko's creative director, Desiree Pringle, adding: "This spring, where we have seen our biggest successes have been hearts in the run up to Valentines, along with diamond product in general, pearl and plain gold."
Curteis marketing manager, Rachael Nash, reveals: "The close trace pendant chain across all alloys to house fine pendants and pearls are always a top seller for us. We've also added a range of earrings as a second phase to our popular Gold collections. These have been received very well. Simple forms have shown to be the top sellers. This backs up the popularity of wearing multiple studs. We've also seen a real shift towards classic designs and our traditional wristwear has proved popular especially in the last quarter."
Earrings as a product category have been repeatedly named as a top performer this year, with jewellers up and down the country seeing a mixture of statement styles and multiple mini piercing designs selling well.
"We are continuing to see huge interest in our own collections of statement earrings, fuelled by the styles that continue to dominate the catwalk," shares David M Robinson showroom manager, Alisha Duffy. She adds: "The modern lady who wears DMR jewellery wants the opportunity to be bold and our statement earrings allows them to do this."
Personalised jewellery also continues to shine— with an emphasis placed on consumers curating their own style, alongside opting for bespoke commissions as well.
Creative director at Domino Jewellery, Naomi Newton-Sherlock, says: "We will continue to see personalisation as a key trend; it's much more about how we provide nuance and innovation for retailers in this space. So, stacking, diamond coverage, metal choice and trends are all key; so, too are laser engraving options, choice of stone and flexibility of design. So, we are increasingly looking at how each collection can complement previous ranges."
"Generally customers love bespoke and customisable jewellery so they are getting exactly what they want and also an item that is unique to them," adds Lumbers' Kirstie Adcock. "Customers like to wear classic jewellery in more modern ways such as modern pearl drop earrings, other trends include multi rings, layering and classic design."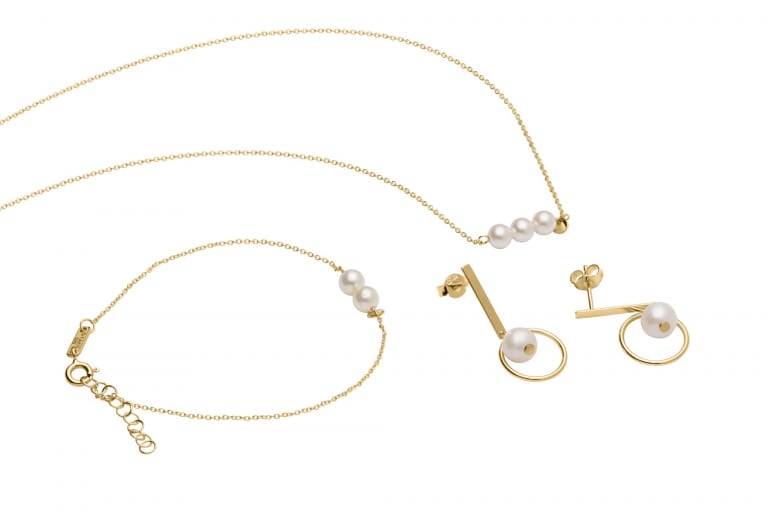 In terms of price, while the rich remain rich and will splash out on high-end luxury jewellery products, consumers who are lacking confidence in the face of political uncertainty are opting for affordable gold jewellery pieces to add to their wardrobes.
Last year jewellery supplier Unique & Co and British brand Hot Diamonds tapped into the affordable gold jewellery market for the very first time, and the results have been better than expected for both companies.
Unique & Co won Professional Jeweller's Fine Jewellery Collection of the Year accolade, as retailers voted its debut accessible gold line as the best fine jewellery range launched over the last 12 months.
Daniel Ozel, director at Unique & Co, reveals: "We opened over 85 accounts in a few months and have received really valuable feedback from our retailers.
"People are looking for items in more areas of their life that have longevity. In the jewellery market, we think people are turning to fine jewellery to do this and are looking to wear it on a daily basis. This means styles need to be more wearable for daily life and attainable in price points."
Hot Diamonds also received positive feedback from the independent retail market, with the brand working with the Company of Master Jewellers to 'support the high street' and offer its gold products as an exclusive to bricks and mortar businesses.
"The Hot Diamonds Gold collection had a very positive sell-in to the independents market. I think this was due to a number of criteria being met. First and foremost, the jewellery is beautifully designed and finished to a high quality. Secondly, retailers can see that the value proposition is strong, given the high diamond count in each design within the collection. Thirdly, retailers can see there is a gap in the market for branded gold jewellery within the £150-£500 RRP range. The Hot
Diamonds Gold collection addresses that gap. Finally, the range is very much focused towards high street retailers rather than online and I think jewellers really resonate with that."
Other trends include a boost in sapphire and ruby purchases, a stronger love for Art Deco aesthetics, and a return back to white gold after a spike for yellow last year.
Supporting the Stores
As with branded goods, retailers are looking to partner with suppliers in order to help maximise sales potential.
The supplier's role is no longer to just 'supply the goods', but help sell them to the end consumer too.
"Retailers are looking for a full-service package from suppliers — it is no longer just about providing retailers with a high-quality product," explains Domino Jewellery's sales director, Andrew Sollitt. He elaborates: "We aim to provide our retailers with high quality, design led, innovative products that are ethically manufactured in the UK, within the most competitive lead times, delivered with industry leading service levels, all backed by a full marketing support package."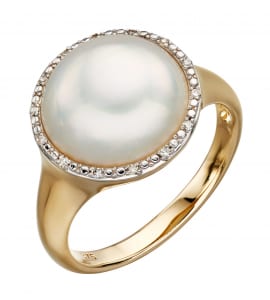 At WB the Creative Jewellery Group, the business regularly requests feedback from clients, and responds accordingly.
For Domino Jewellery this has meant extending its wedding ring offering to increase choice, whilst reducing price points for the end consumer, and significantly increasing on-site stock holding to ensure that retailers can still access product within 24-48 hours of ordering.
At Gecko, customer feedback has fuelled an increase in gold jewellery launches this year, with retailers requesting a variety of weights and price points from the supplier's popular Elements Gold line.
Creative director, Desiree Pringle, explains: "We already offer a lot of services which our customers really appreciate, and is part of the reason why they buy from us including next day delivery, quantity discounts, free engraving, free point of sale and display imagery, professional product and model imagery, which they are free to use on their websites and in-store marketing.
"In terms of product we are always receiving requests for new products and these can vary a lot from region to region. We always review this when we are at the planning stage for new collections and include anything which we think has real commercial value. An example of a recent request has been for more interesting chain necklace and bracelet options in plain gold, we have seen such a demand for this that we have included eight new options in the collection including some heavier weight lines to ensure the offer has some great choice."
For Curteis, the award-winning supplier's strength lies in its customer service. The firm shares: "Customer service is considered a great strength of Curteis. This was highlighted by the jewellery award we won last year. As a supplier we continue to develop all aspects of the company, ensuring we deliver the very best in customer service.
"A key factor for our customers to drive growth within their business is our ability to offer the bespoke service. Not only do we have the facilities to make beautiful bespoke jewellery, we also make modifications to order on our own products to suit our customer's needs. It's a big part of our business and we are really geared up for this not just in manufacturing terms but service and support too."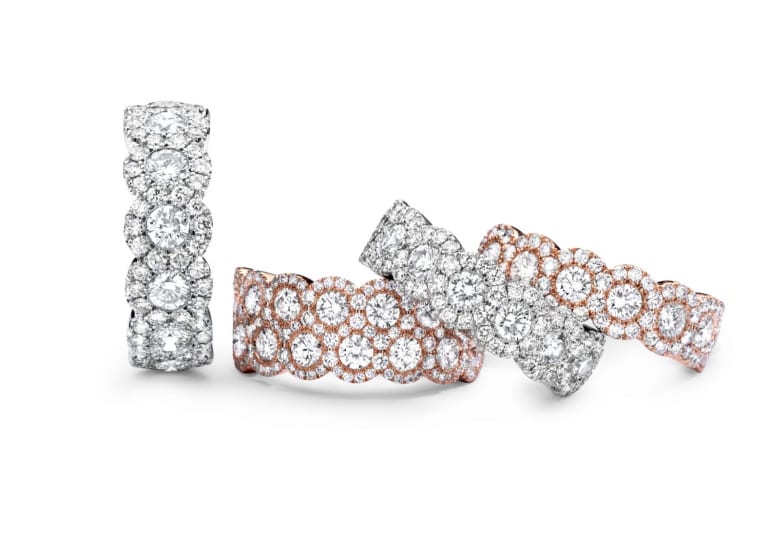 Amore's founder echoes: "The overwhelming message from retailers is they are looking for something different to set them apart from multiples and online sales. As a supplier we are now working very closely with our retail partners, offering them the opportunity to buy 'one off' specials across the gold range. They can create every piece of jewellery in 9/18ct, yellow, white or rose gold and any gemstone combination. With bespoke being the key word at the moment this flexibility is proving very popular allowing the retailer to offer a very personalised service."
In terms of marketing support, suppliers have always been good at helping with POS and anything to do with the physical retail store, but now jewellers are looking for more digital help.
Ferrari Firenze chief executive officer, Ilaria Furlotti, explains: "We get more and more content requests, videos, short interviews, designer inspiration, pictures on models and still life, because digital has become a big part of everyone's business and to promote items you have to have great content. There is no way around that."
When asked about the future, both retailers and suppliers say working closely together is key. There will always be a place for fine jewellery, but it's important suppliers and retailers are in communication about what the current needs and demands are — whether a type of service or product.
Gecko's creative director concludes: "I think we are facing challenging times with a certain level of uncertainty, however reports in the news are that the economy is doing well and we need to focus on this. Putting all our efforts as a jewellery industry into creating product which the end consumer will love, and the retailer will want to buy into is key in helping to ensure we are protecting our market share in disposable income spend."
News Source: professionaljeweller