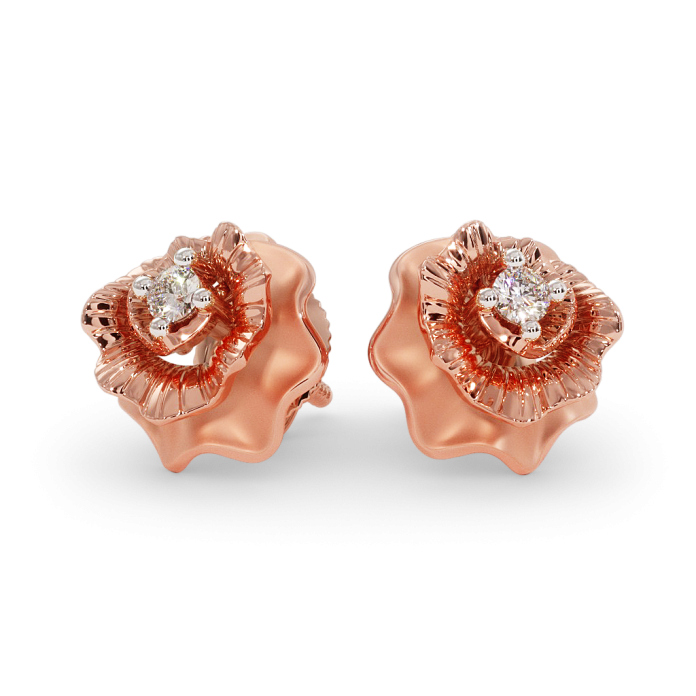 Bluestone.com launches jewellery inspired from nature for the modern woman of today.
A visual representation of the Carnation flower, the pieces from this collection are every bit as nuanced as the beautiful layers of the Carnation. A one of kind collection of layered necklaces, stackable rings, twister bangles, pendants and drop earrings in Rose gold and diamond, the collection is subtle, elegant and trendy.
Inspired by the form of the flower as well as the deconstructed elements, including the frills and patterns created by the carnation petals, every bit of intricacy has been captured in the pieces. The pieces bring the flower alive through 3D projections. They are versatile and range from minimalist pieces to statement creations offering a wide variety to choose from.
An uber exclusive collection of diamonds and gemstones set in white and yellow gold, and incorporating a tinge of enamel, "The Rainforest collection" by BlueStone.com is a gorgeous amalgamation of the wild and the tame. Echoing the depths and exoticism of the jungle, the collection is an ode to the rare flora and fauna of the tropical rainforests.
The collection incorporates a dazzling mix of precious and semi-precious stones such as peridot, sapphire, topaz, emeralds, rubies and many more bringing to you beautiful bursts of colour paired with diamonds and gold. The pieces also include renditions of the wildlife native to the rainforests such as jaguars, panthers, sloths and the toucan bird. It allows you to venture into the hidden treasures of the wild celebrating nature like no other!
News Source : indiajeweller.com