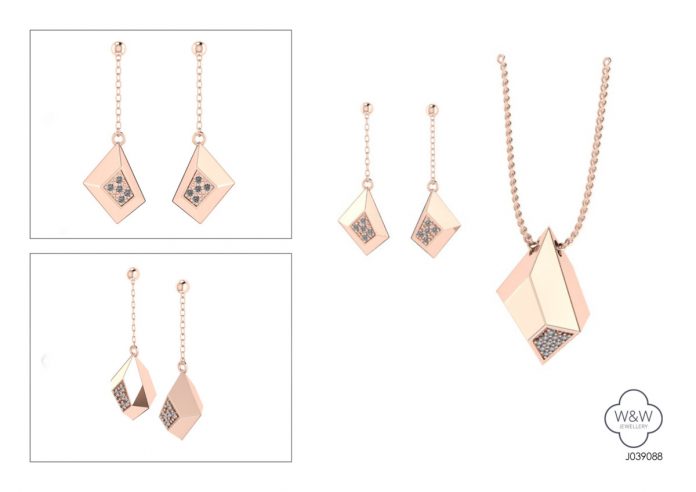 British bespoke jeweller, W&W Jewellery, is marking a decade in business with a new, one-of-a-kind collection inspired by this milestone.
Founded in 2008 by third-generation jewellers, Richard and Simon Warrender, W&W Jewellery is renowned for creating bespoke jewellery for clients who crave originality and distinctiveness.
Combining their expertise with a penchant for the extraordinary, the brothers have created a business that offers a fusion of design and craftsmanship with a passion for truly personal jewellery, creating striking pieces for clients to enjoy for generations.
Specialists in converting a client's vision, taste and style into a remarkable piece of jewellery, behind each and every bespoke commission at W&W Jewellery is a story, so for the 10th anniversary of the business the owners wanted to do something to turn its very own story into a piece of jewellery.
Named Collection #10, at the heart of the dedicated anniversary range is a ten-sided geometric design that is reflected in the stone settings to represent a decade of creating bespoke jewellery.
Featuring gemstones that have been carefully selected by W&W's gemologist, the collection is centred on a dramatic pendant with matching drop or stud earrings.
In honour of the bespoke nature of the business, each piece is available in a choice of precious metals and stones allowing recipients to tailor the jewellery to suit their own style. Options include 18ct rose gold with champagne diamonds, 18ct White Gold with white diamonds or 18ct yellow gold with cognac diamonds.
Richard Warrender of W&W Jewellery comments: "We started out wanting to offer a refreshing approach to jewellery design and consultation and now 10 years on we are delighted that W&W Jewellery has established itself as a specialist bespoke jewellery business.
Collection #10 marks an important milestone for us and encompasses everything that makes us unique, including our innovative design, high quality gemstones and excellent craftsmanship. Above all, the collection is an exciting new direction for the next ten years."
The collection has already attracted interest from clients celebrating their own 10 year milestones and gives those new to bespoke jewellery an introduction to personalised jewellery pieces.
News Source: professionaljeweller.com