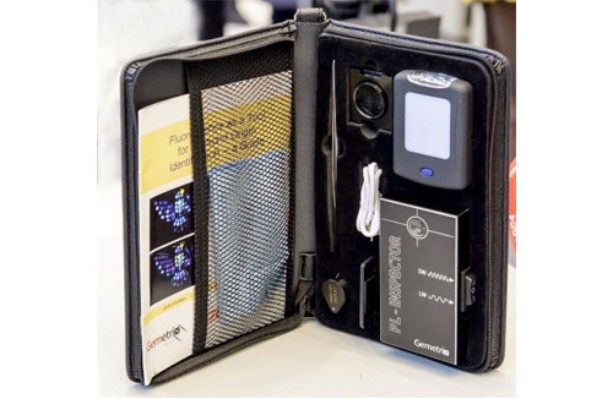 A new portable and highly affordable synthetic diamond identification kit which will enable easy detection of loose and mounted melee-sized synthetic diamonds, as well as larger stones, will be launched at the 4th Mediterranean Gemmological and Jewellery Conference (MGCJ), to be held May 18-20, in Budva, Montenegro, the organisers of the event announced yesterday.
Special hands-on instruction regarding use of the kit will be offered at workshops to be held during the Conference, they stated.
The kit, which comprises three portable instruments and two instruction booklets, is the result of the collaboration between gemmologists from different labs across the world.
Among those who collaborated for the project are Branko Deljanin, MGCJ founder and Conference Chair, and also Chief Gemmologist of CGL-GRS Swiss Canadian Gemlab in Vancouver; George Spyromilios, Director of the Independent Gemological Laboratory Hellas (IGL), of Athens, Greece; John Chapman, of the Australian gemmological instruments manufacturer Gemetrix; and Dominic Mok, Director of the Hong Kong-based Asian Gemmological Institute and Laboratory (AGIL). Their combined experience, gathered during their many decades of research and work, and collated during three annual Mediterranean Gemmological Conferences and more than 30 workshops given in 16 countries, ultimately led to the development of the new identification kit.
Deljanin said, "The problem is that good spectrometers are very expensive, costing from $10,000 to as much as $125,000 and that only few laboratories can afford them. As a result, there are too few labs in the market that have sufficient funds and experience to confidently and positively identify synthetic diamonds."
He added that as a result, "most of the instruments used are inaccurate 'testers' or 'screening devices' that just can indicate if a stone is a Type I or Type II diamond but cannot provide a definite answer to if the stone is of natural or of synthetic origin!"
Pic caption: Synthetic Diamond ID Kit with three portable instruments and two instruction booklets for the identification of synthetic diamonds
Pic courtesy: MGCJ
News Source : gjepc.org