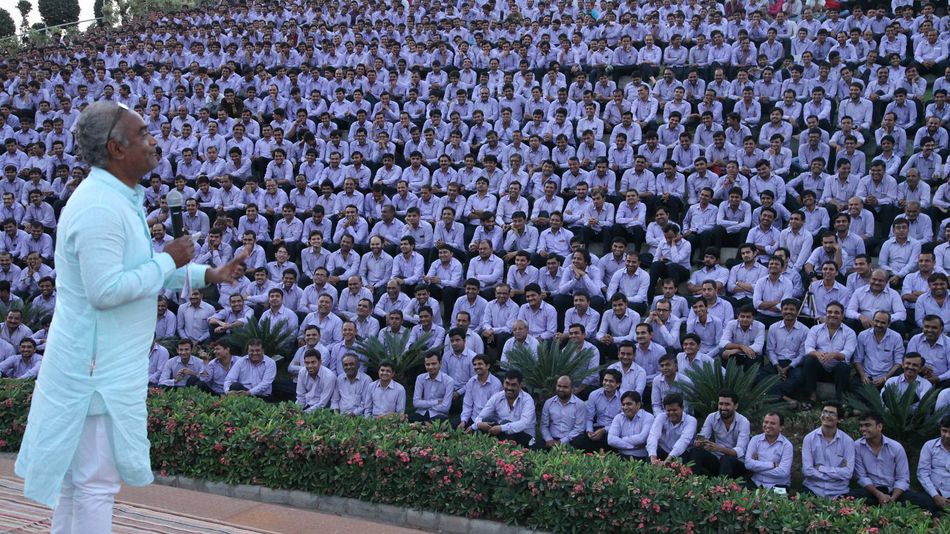 Leading diamond manufacturer- exporter Hari Krishna Exports has once again distributed a mega Diwali bonus to its employees with Savjibhai Dholakia, the head of the Group, giving 1,260 cars, 400 flats and pieces of jewellery to his employees this year.
Speaking to the media, Dholakia said that the company wishes to see that every one of its employees has a home and a car of their own within the next five years. The gifts were a reward for their performance and recognition of the role they have played in the Company's growth and evolution, he added.
According to media reports, the largesse under HK's Loyalty Progame, has been valued at an estimated Rs 50 crore. It is a special programme and a part of the Company's golden jubilee celebrations. The total number of employees is about 5,500.
Two years ago the Company had similarly distributed cars, flats and other expensive gifts to its employees.
Pic caption: Savjibhai Dholakia addressing HK employees
– News Source : gjepc.org