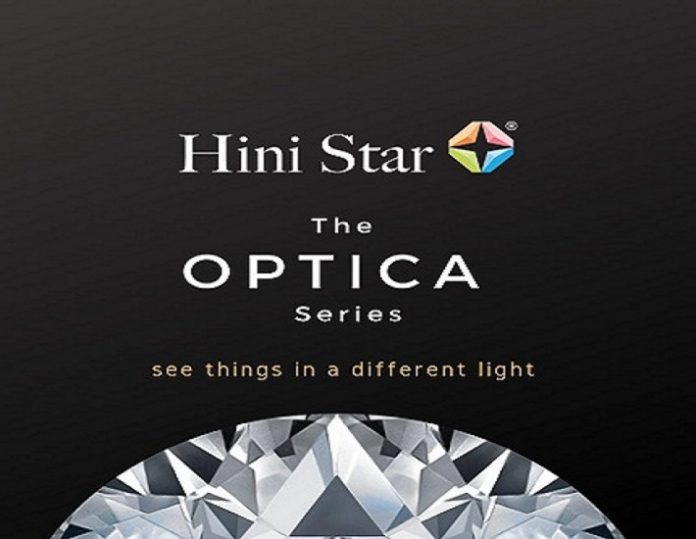 Today Hini Star announced that it will release the first three cuts in its new optical-patterned diamond collection, The OPTICA Seriesä,during Asia's largest gem marketplace – the Hong Kong Jewellery and Gem Fair –held at the city's Asia World Expo, September 16-20, 2019.
"We are excited to bring this exceptional and innovative collection to our customers," said Smit Virani, Chief Operating Officer of Hini Star. "The OPTICA Seriesäis a breakthrough in brilliance and light performance which is destined to rapidly become a fast-moving product in the diamond market. The presence of the world's leading diamond buyers, jewellers and retailers in Hong Kong provides the perfect opportunity to showcase the first release in our collection to our global customers." Virani added.
Created by consumer demand to maximise retail impact
Consumers are now more educated about the nature of diamonds, and with millennials and Gen Z accounting for two-thirds of global diamond jewellery demand there is increasing pressure on retailers to reflect the values and ideals of these groups by providing them with a unique, natural and authentic experience that reflects their values and ideals.
"Above all, today's consumers want to own – and experience – the most beautiful diamond they can," said Virani. "The OPTICA Seriesäis our means of providing the deep, emotional experience that consumers crave, while fulfilling our commitment to our clients with innovative products that drivepositive business outcomes," he added.
The first three cuts to be released in Hong Kong are strongly aligned with powerful symbols from nature that reflect the personality, passion and philosophy of the new generation of diamond owners.
Patented patterns and process
Each cut in The OPTICA Seriesä features symmetrical optical patterns that leverage advanced digital design and manufacturing technologies in a patented process that intensifies the movement of light in the diamond. This process creates unprecedented brilliance and significantly enhances overall light performance.
New Source : diamondworld