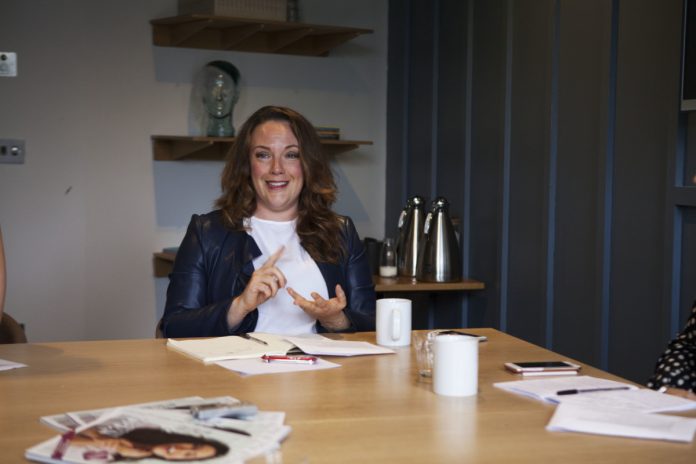 Diana Sherling, founder, Lily Flo Jewellery, shares her thoughts on the art of marketing to today's hybrid consumer…
What is the hybrid consumer?
Over the years the customer has dramatically changed. Technology has given the customer access to information to inform and inspire themselves with brands that they often have never heard of. Yet, for this new adventurous consumer, the process of discovery is what drives them, to find new brands themselves, often through influencers that have curated their edits and determine what is cool.
Multi-channels are simply channels today – we must be where our consumers are and offer them what they want Today's consumer doesn't see the difference between online or offline; information is accessible from anywhere. Our media consumption habits have become much more omnichannel around preference, convenience and accessibility. We are much more fluid with our media consumption so, we need to service our consumer wherever they touch our brands.
It all starts with really understanding who your target audience is
I am clear with who my target consumer is, through data research and lifestyle insights. I have worked with women who have become my muse. I socialise with my muse; I know where they shop and what they eat. I understand the challenges and joy's of their lifestyle. My muse is defined not just by demographic information but psychographic and attitudinal insights about what she feels about fashion and style, female empowerment, ethics and sustainability etc. I have built my business to cater to to my muse.
Everything falls out of understanding who your audience really is
From product design of balancing timeless classics with unique creativity to s ervice design where they can tailor and personalise everything about their piece from metals, gemstones, engraving, size and shipping, I am here to make my muse's jewellery dreams come true.
Content such as a plethora of lifestyle and product photography becomes central to defining the brand. I have learnt to do most of the photography myself, and test it on Instagram and it has been this process of learning and discovery that inspires me and my muse about my design inspiration and behind the scenes access to my collaborations with influencers, models, stylists and photographers to the that I partner with. They essentially come on the journey with me.
As a digital business, my biggest challenge is that my consumer is often remote, so I create 4 essential elements to bring my brand closer and more meaningful through:
Photography: Detailed, clear, pretty product pictures and model imagery is vital to show lifestyle, scale and relevance.
Personality through brand: I am a quiet, elegant, modern luxury brand so all the brand touchpoints digitally need to embrace that and bring different elements of that. Photography is quite central to that, but through social media or product copy I am really able to put across my personality, which keeps the brand approachable, personable and soft.
Customer service and web user experience: From interesting and alluring product to contextual lifestyle imagery that replaces the styling of retail sales staff, to thinking of everything that today's customer expects and wants from free delivery to no quibble returns, I put my Muse first to make life easier.
Review: My reviews are my proof I say who I say I am. To the consumer, they publically announce satisfaction, to me they are invaluable that what I do is validated and loved.
By understanding your customer journey's, you can design your marketing
Often by the time my consumer comes to my shop – whether that is to the website, my boutique or my platforms and stockists, she is well informed about the brand and the product through search and social media. However, when a customer wants to create something special, all this social proof becomes the start of the journey, when we start working together. The cumulative effect of a clear and consistent brand message over multiple touch-points educates her with quality reassurance, legitimacy about ethics and sustainability, modern style and lifestyle relevance.
News Source : professionaljeweller.com