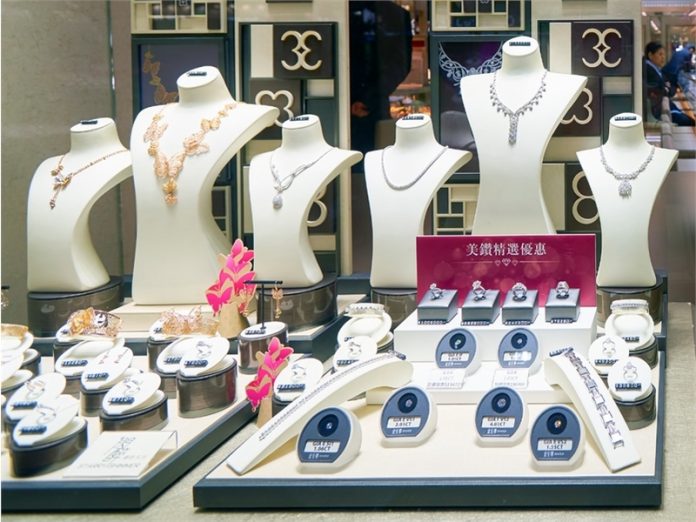 Hong Kong's jewellery retail sales recorded a 7.9 percent year-on-year increase in November 2017, latest data from the Census and Statistics Department of Hong Kong showed.
Sales of jewellery, watches and clocks, and valuable gifts rose to HK$6.12 billion (about US$782 million) while volume of sales increased by 6.5 percent compared to the same period in November 2016.
From January to November last year, jewellery retail sales were up 5 percent to HK$66.35 billion (about US$8.4 billion), government data further revealed.
Hong Kong's overall retail sales in November 2017, provisionally estimated at HK$38.7 billion (about US$5 billion), increased by 7.5 percent while January to November figures were 1.8 percent higher than the previous year.
A government spokesman described the retail sales performance as encouraging and attributed the growth to increased visitor arrivals and positive consumer sentiment during the period in review.
The government is maintaining a positive outlook for near-term retail sales due to a more favourable economic situation and continuous recovery in the tourism sector, the spokesman said.
News Source : jewellerynewsasia.com