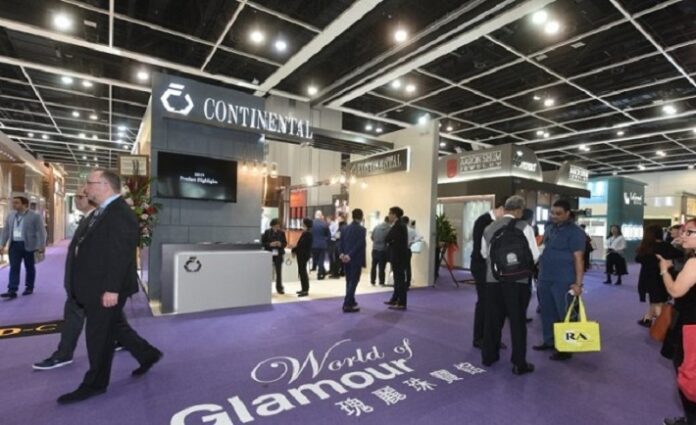 Trade shows that were twice postponed in Hong Kong because of COVID-19 have now been canceled altogether.
The Hong Kong International Jewellery and Diamond Show (pictured) and its sister event, the Gem & Pearl Show, will not now take place this year.
Organizers had tried repeatedly to keep the events alive, moving them from March to May and then to August.
But the final blow came when Hong Kong authorities extended the 14-day quarantine for foreign travelers to mid-September, effectively wiping out all overseas visits.
The two shows, which jointly attract over 1,100 exhibitors and more than 10,000 buyers, will next take place in March 2021.
The Hong Kong Trade Development Council, which organizes both events, said in a statement: "We are consulting with the industry to explore other viable promotional options to help companies seize business opportunities during this challenging time. Details of any new arrangement will be announced in due course."
Before the extension of quarantine rules, they'd drawn up rigorous plans to address infection issues at the AsiaWorld-Expo venue, with a walk-through installation to check visitors' temperature and sanitize their clothes and carried items.