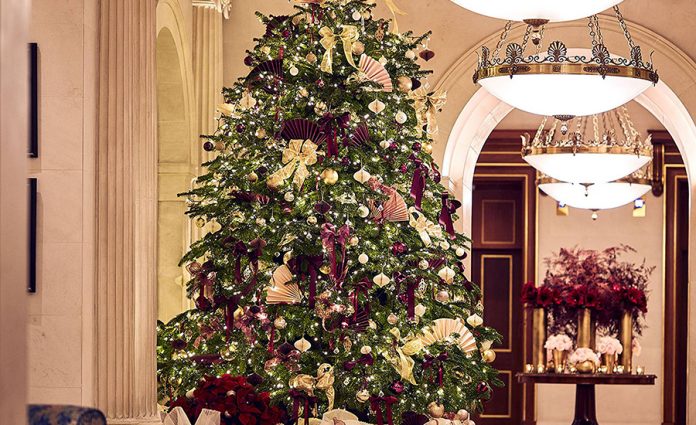 Luxury jewellery brand, the House of Garrard, has designed this year's Christmas tree at The Lanesborough hotel in Knightsbridge.
The tree's decoration took inspiration from the House of Garrard's Fanfare collection and will be on display from November 21 – December 31.
The Garrard Christmas tree is said to reflect the brand's earliest years during the 18th century when London's theatre district was its home and opera masquerades were high fashion.
Timely decorations include red and pink fans, decorative masks and crystal ornaments. Garrard's signature designs are also present with regal gold ornaments.
Joanne Milner, CEO of the House of Garrard, said: "We are delighted to partner with The Lanesborough Hotel this Christmas to offer visitors a quintessentially British experience, reflecting the two brands' rich heritage and passion for the very best in luxury."
The Fanfare collection will be on display at Garrard's flagship on Albemarle Street, Mayfair.
News Source: professionaljeweller.com