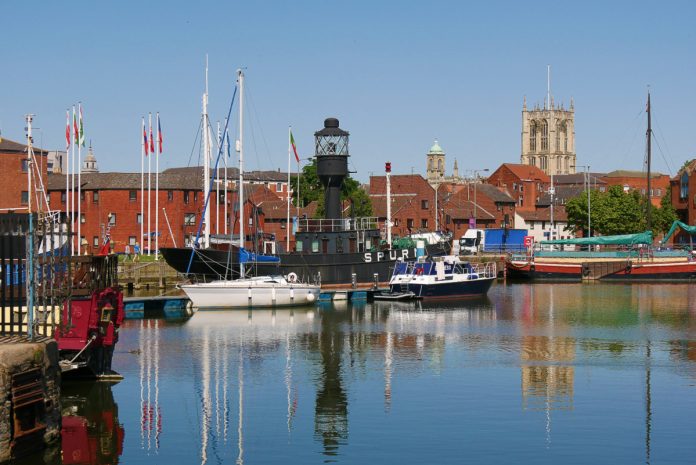 Jewellery retailers in Hull are gearing up for a Christmas trading as the UK City of Culture.
Over the last 12 months, the UK City of Culture title has boosted business in the area, after a bleak season preparing the city for it.
While businesses were excited to secure the prestigious title, the city was not ready for it, and as a result it became a construction site for the last six months of 2016 – something which made Christmas last year a "write off" for jewellers in the area.
Roads were blocked, getting in and out of the city was a nightmare, and in the end businesses were deeply affected, with some independent retailers – not jewellers – closing down.
"The Christmas period was a complete write off for any business, last year," shares Berry's Jewellers' Hull store manager Nicholas O'Connor, who echoes the words of nearly all the jewellers Professional Jeweller spoke to during the editor's visit to Hull. "Some businesses closed down, we survived, but we had holes and barriers outside of our windows."
Berry's Jewellers was in an unfortunate location when it came to being affected by the work taking place. A lot of the changes were happening right outside its store window, with shoppers having to follow a one way system and browse over an eight foot gap to view the retailer's luxury jewellery offering.
"It all got finished by the end of November, just in time for Christmas, but the damage had already been done. People didn't really want to come to Hull because they had seen the bad press of it all. They had seen it was chaos to get in, chaos to get out, but now, 2017 is a different year. The City of Culture will help change things and bring more people to the city."
For many jewellers the major problem was lack of footfall — something businesses rely heavily on during the Christmas trading period. In fact, things got so bad that one jeweller told Professional Jeweller that even they ventured into the city once to do some Christmas shopping and didn't return again because it was too stressful.
"It is difficult to sit back and moan now because the city hasn't been invested in for a number of years, but it's certainly nice to be sat on this side of it, because it was really challenging over Christmas last year," explains Hugh Rice sales and marketing director, James Rice. "Because of limited access to the town, we lost quite a bit of trade to other cities as the city centre was a difficult place to navigate. I am really looking forward to this year without those limitations and the City of Culture has been great."
2017 presented a completely different year for the retailers though. While footfall is still not what it used to be, the city's jewellers are confident locals will return to Hull this Christmas, with visitors in toe. After all, December marks the end of Hull's tenure as the City of Culture, so the festive season offers the perfect opportunity to see what all the buzz has been about.
For Berry's Jewellers, the retailer now has a great view from its windows again, and 12 months on its able to see that the transformation was just what Hull needed in order to make businesses survive the strains being placed on the UK high street.
"It seems to all be worth it," shares the store manager. "They wanted to get a million visitors for the year and we had that in the first four months. It [the title] gives people a reason to be proud of the city and if you are proud of your city you are going to come in and spend money."
"It's a nice place to be at the moment," echoes James Rice. "Certainly in my 31 years I have never been prouder to say I am from Hull."
It has been revealed the City of Culture boosted the local economy in Hull by an estimated £60m in the first six months.
News Source: professionaljeweller.com