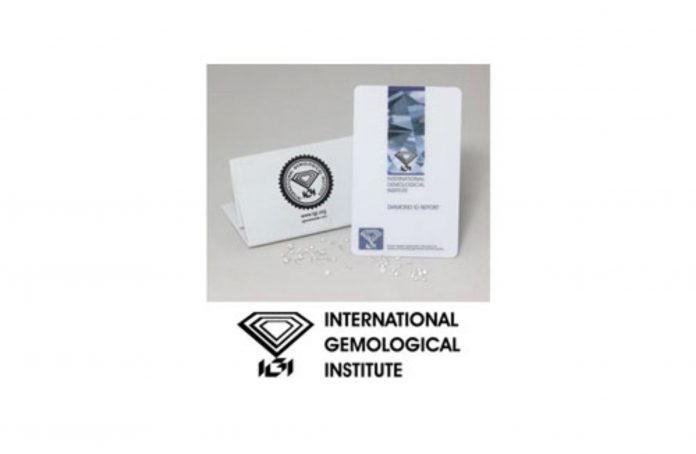 The International Gemological Institute (IGI) recently announced the launch of its "diamond evaluation card – the Diamond ID report".
The Diamond ID report, unlike other reports doesn't keep the diamond it pertains to separately in the vault.
"…. IGI's Diamond ID report stores the evaluation and diamond together in a secure credit card-size casing," the institute explains. "The ID report contains security features and a Datamatrix, that once scanned, allows users to connect directly to IGI's data system and confirm its authenticity."
The report was initially introduced by IGI in April this year, and since then, the institute has successfully integrated the ID card as part of its services for diamond dealers and manufacturers, "with feedback to date well exceeding initial expectations".
With a view to greater efficiency and safety for trading, the lab created a special compact format for the report. In fact, it is even easy to carry the report in this form in a wallet; and much easier to transport it for trading purposes.
"The new format also comes at a lower cost, requires minimal office work on the back-end for trade industry professionals and the ID card is automatically printed once the gemmologists have finished the grading process," the institute explained.
Further, IGI stressed that "each Diamond ID report is issued according to the strict international standards and security features to which IGI adheres".
"We created the Diamond ID report with a goal of making our evaluations easier to use and safer to transport," said Roland Lorie, IGI co-CEO. "Bringing together the report and stone in one secure place will allow industry professionals to do their work more efficiently."
"We strive to give consumers peace of mind with our comprehensive reports," said Jerry Ehrenwald, IGI co-CEO and president of IGI North & South America. "The new Diamond ID report will help all our users stay organised and feel protected. We're proud to introduce a product that will help both trade professionals and consumers."
News Source: gjepc.com