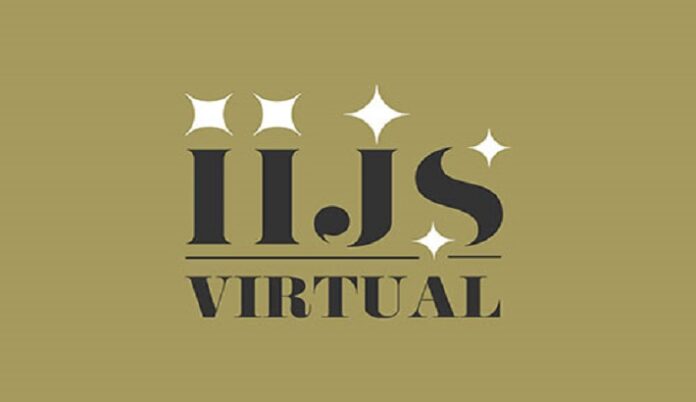 IIJS Virtual, the digital edition of the GJEPC's flagship August show, that is scheduled to be held from 12th to 16th October, 2020, has already created a buzz among
industry circles, with initial exhibitor interest exceeding the expectations of the organisers.
The economic shockwave sent around the world by the covid pandemic had naturally created a great deal of apprehension about demand for jewellery and the future of the
trade show format. However, the perseverance and hard work of the GJEPC paid off handsomely as large numbers of exhibitors have evinced keen interest in taking part in
the virtual show.
Colin Shah, Chairman, GJEPC, says, "A large and comprehensive virtual jewellery trade fair, IIJS Virtual will be an opportunity for our exhibitors and buyers to
connect, talk business and place orders from the comfort of their offices or homes. Although we missed out on the August show, we couldn't let another opportunity go
by. Bolstered by the midstream's confidence in a pick-up in festive and wedding demand, the Council went into high gear to organise IIJS Virtual in record time, to
ensure that the IIJS lives up to its earned reputation as the backbone of the Indian industry's growth."
Initial reactions from the trade have praised the timing of the show, for giving retailers a last-minute chance to be prepared for the pent-up Diwali and wedding
season demand with innovative products that match the current consumer sentiment — marrying economics and fashion to create product lines that minimise the use of
gold.
Vipul Shah, Vice Chairman, GJEPC, notes, "IIJS is one of the most coveted annual shows that helps the trade stay connected. It's one of the biggest networking and gem
and jewellery sourcing events. This year, the pandemic has forced us to put our plans on hold as for the physical show. But, out of every adversity emerges an
opportunity, and we are now gearing to conduct a Virtual IIJS Show to help connect buyers and sellers. We may be socially distanced, but we are not disconnected,
thanks to the digital revolution. We are hopeful that business will be back on track soon."
In an exhibitor meeting, Shailesh Sangani, GJEPC Convener, Exhibitions, explained that there are three types of booths available to exhibitors — Ordinary, Premium and
Super Premium. Sangani informed in detail the workings of the digital architecture and how an exhibitor can conduct one-on-one meetings. All visitors to the virtual
show will get a free entry and they can browse through an exhibitor's limited product listing starting 7 days prior to the opening of the show. Visitors can also add
products to their individual wish list and pre-schedule meetings as per the 5-day calendar of each exhibitor.
Sangani says, "We as an industry are a die-hard breed and our comeback is always stronger than the setback. The pandemic has impacted businesses across the globe, but
the Council, as always, leads the way. IIJS Virtual IIJS has been slated for October this year, which promises to replicate a life-like feel. The well-conceptualised
virtual show will ensure that businesses are conducted as usual, but without compromising on safety and security. GJEPC's new and dynamic virtual show will have
features like appointment scheduler, live chats, product catalogues and company brochure displays, video, meeting rooms, seminars and more. Change is the only
constant, and perhaps the pandemic has forced us to reinvent ourselves for the better."
Exhibitors are equally curious and excited about this Virtual show and have high expectations. Jugal Choksi of CVM Exports, Junagadh, says, "GJEPC's business-to-
business virtual show comes at a perfect time and will help the gem and jewellery industry in more ways than one. The communication gap in terms of following up on
orders from buyers will surely improve. I am confident that the IIJS Virtual Show will be a complementary necessity in addition to the physical show in the years to
come."
Pramod Mehta, Managing Director, Shilpi Jewellers, Mumbai, adds, "GJEPC's IIJS has a brand value and the industry has pinned a lot of hopes on it. The show elicits
implicit faith from the industry and the timing of the virtual show is perfect — just before the start of the buying season. GJEPC is conducting this show in a
disciplined manner with pre-fixed appointments, video calling and secure communication, which will ensure transparency in business dealings. I will go all out to
promote this show and invite all my customers."
News Source : gjepc