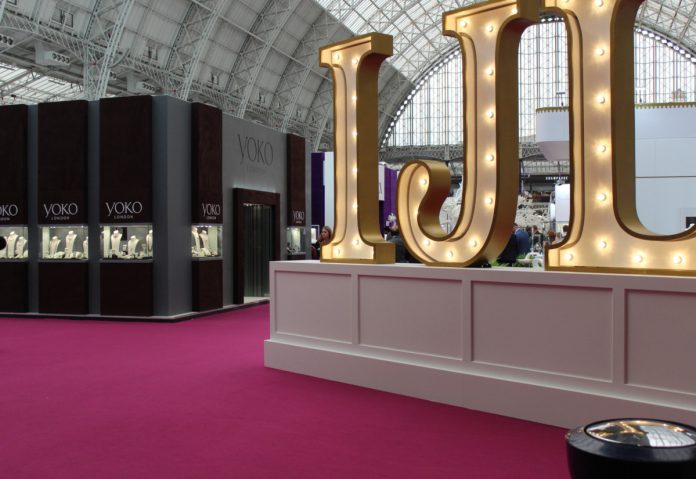 International Jewellery London (IJL) has launched its hunt to find the best new talent in UK-based jewellery design.
The trade show's Bright Young Gems initiative. Which recognises the best final year jewellery students and recent graduates is now open for entries for 2019.
Now in its 14th year, with over 50 designers in its alumni, it has become one of the most coveted platforms in the industry, identifying and championing a string of high-flying careers including Tomasz Donocik, Fei Liu and Imogen Belfield.
From its inception in 2005, Bright Young Gems has been judged by leading names and brands and this year is no different with IJL announcing the following as its judges: established and award-winning designers Dinny Hall and Bobby White; industry consultant Nyasha Pitt; executive fashion and jewellery director at Porter, Charlie Miller; and Founder and Editor-in-Chief of KaterinaPerez.com and last year's IJL Blog Award winner, Katerina Perez.
The four chosen Bright Young Gems will win the chance to exhibit at IJL in September, as well as attend a one-day mentoring workshop with leading jewellery experts in June.
This workshop will help the winners maximise their IJL experience, reaping the benefits of exhibiting at the show.
IJL event director, Katie Morris, comments: "IJL is very proud of the Bright Young Gems initiative and the talented designers it recognises. Supporting the next generation of UK design talent is both exciting and essential. We are delighted to provide a platform, supported once again by the most fantastic roster of judges – both past and present – to showcase to the world the most innovative and inspiring new generation of designers at work in the UK today.'
Visit the IJL website to apply online before the deadline on May 24, 2019.
Final year students at colleges and universities across the UK as well as graduates who are one to two years out of college can apply now.
NewsSource: professionaljeweller