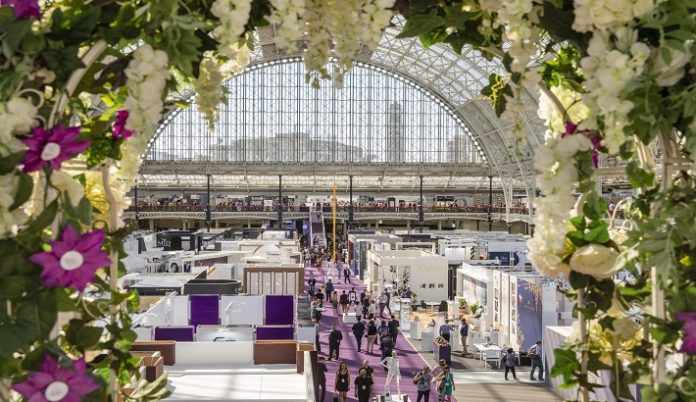 International Jewellery London has announced that Sheffield as its 2019 'Spotlight.'
The Spotlight programme was launched by the trade show last year, when Birmingham was selected as the focus, and aims to celebrate a UK or world jewellery hub each year.
The Spotlight on Sheffield will be run in association with Sheffield Assay Office, Sheffield Institute of Arts, part of Sheffield Hallam University and Yorkshire Artspace.
IJL has said that the spotlight will serve as a chance to showcase the city – past, present and future.
IJL's events director, Katie Morris, says: "IJL is thrilled to put a spotlight on Sheffield, showcasing the deep history of the Assay Office as well as its innovations in Hallmarking, not to mention its support of the industry, customers and technical education.
"Sheffield Assay Office is at the forefront of driving education for the gold and silver industry, providing support to local charities and creating access to the industry to the public, via its library and collection as well as tours of its hallmarking facilities.
"Alongside London, Birmingham and Edinburgh, Sheffield is a centre for excellence and cutting-edge technology and ensuring the business flourishes in the future."
Sheffield Assay Master, Ashley Carson, adds: "Home to one of only four UK Assay Offices in the UK, I am delighted that we are showing a spotlight on the City of Sheffield at IJL.
"A city with a long tradition of silversmithing and jewellery, the skills and trade are very much still alive today – it is fabulous to be able to showcase this to our peers in the jewellery industry around the world."
IJL returns to Olympia, Kensington, from 1-3 September 2019 with an expanded Inspire Seminar and catwalk programme and will showcase the latest ranges from more than 550 high end, finished jewellery manufacturers and designers, and loose gemstones and retail services suppliers.
News Source: professionaljeweller