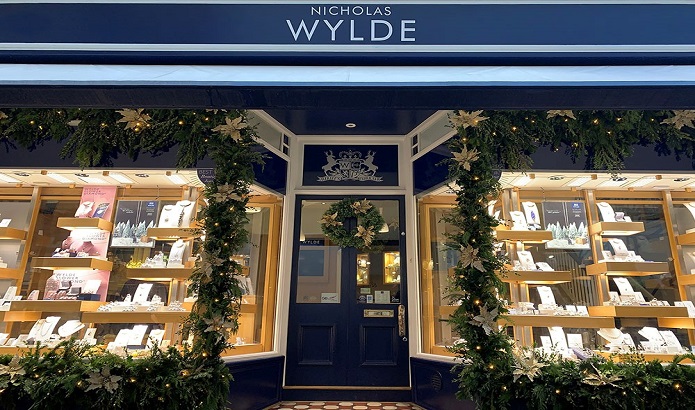 Independent jewellery retailer, Nicholas Wylde, has revealed sparkling business success despite trading from side streets in Bristol and Bath.
The jeweller, which has recently renamed to Wylde Jewellers, is proving that location is not the only ingredient that contributes to the receipt of success.
As a champion of the customer experience, Wylde Jewellers makes its name known in each city it trades from, making sure shoppers head to the store as a destination boutique.
Innovations include sponsoring key events in the city, hosting fun activities to engage consumers, and partnering with local businesses to offer exclusive products (such as a gin adorned with a diamond).
Most recently, the jeweller hosted an influencer cocktail making event, which saw coverage reach over 100,000 followers.
To the end, founder, Nicholas Wylde, credits the company's success to its willingness to move with the times and not just sit and wait for customers to walk through the doors.
He shares: "It's not about doing one big thing, changing with the times doesn't have to be one big daunting challenge in which you aim to alter your entire business, it's about doing lots of new little things, always keeping in mind the new generations and what their shopping habits will become".
Behind the scenes, Wylde and his media team are working tirelessly on revamping the store website to make shopping simpler, with a mind to launch an online exclusive collection aimed at millennials, including personalised pieces, in 2020 – 2021.
To increase footfall on the side streets, the retailer has installed an eco-friendly display of evergreen and gold fabric poinsettias.
"Passers by come into the shop just to tell us how good it smells, and the fairy lights on them can be seen from the end of the street," Wylde reveals.
News Source: professionaljeweller