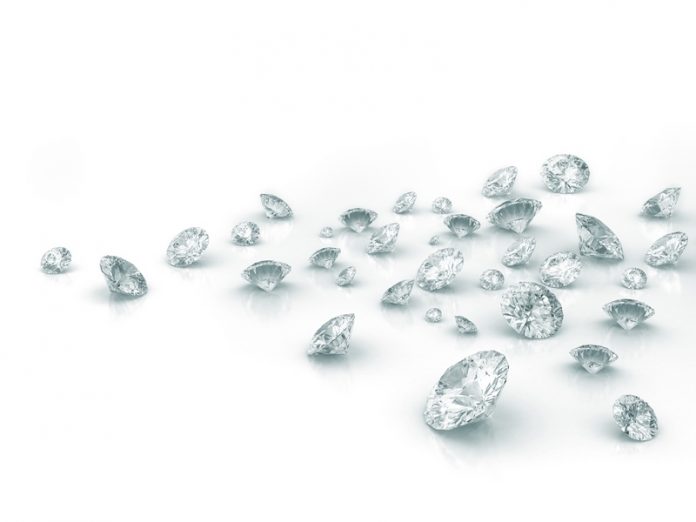 Major global organisations recently unveiled a Diamond Terminology Guideline to encourage "full, fair and effective use" of a clear and accessible terminology for diamonds and synthetics diamonds by industry players worldwide.
The guide was jointly developed by the Antwerp World Diamond Centre, World Jewellery Confederation (CIBJO), Diamond Producers Association, Gem & Jewellery Export Promotion Council, Israel Diamond Industry, International Diamond Manufacturers Association, United States Jewelry Council, World Diamond Council, and the World Federation of Diamond Bourses.
"While not legally binding, the Diamond Terminology Guideline is designed to serve as the reference document when referring to or describing diamonds, synthetic diamonds and imitations of diamonds. It is built on two internationally accepted standards: The ISO 18323 Standard (Jewellery – Consumer confidence in the diamond industry) and the CIBJO Diamond Blue Book," the groups said in a joint statement.
The guideline dissuades the use of the word "natural" to describe a diamond "created by nature," among other stipulations.
It further said, "A diamond is natural by definition. Therefore, use the word 'diamond' without a qualifier when referring to a diamond. If differentiation from synthetic diamonds is required, use the term 'natural diamonds' as term of equivalent meaning."
The guide also discourages use of "natural treated diamonds" and "treated natural diamonds" and simply say "treated diamonds."
"Protecting consumer confidence is of paramount importance to the long-term success of our industry," said CIBJO President Gaetano Cavalieri. "The Diamond Terminology Guideline is an important tool in achieving this, by helping standardise the terminology used to clearly distinguish between diamonds and synthetic diamonds, in all communications, among ourselves and with our customers."
News Source : gjepc.org