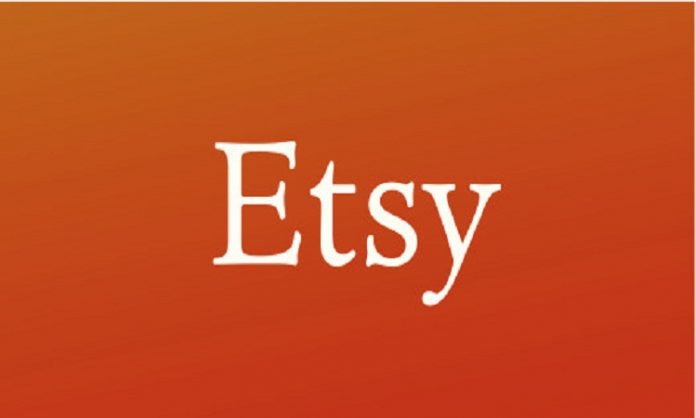 Etsy Wholesale, the closed online marketplace that's linked Etsy sellers with traditional retailers including Macy's, Williams-Sonoma, and West Elm, may be shutting down.
Bloomberg reports that approximately six months ago, the service changed from an energized and engaged entity to one that appears to be teetering on the edge of extinction.
Emails from sellers to the service went unanswered, updates to the Etsy Wholesale site stopped, and "a popular Instagram account run by Etsy featuring merchants' products went dormant and has since been deleted." The above realities have not changed since that time, reports the outlet.
The idea of connecting retailers with Etsy's stable of artisans stemmed from former CEO Chad Dickerson, who took the company public in 2015 after coming on board in 2011.
But Dickerson was replaced last May with Josh Silverman, the current CEO, after board members widely lambasted Dickerson for overspending on programs that weren't generating revenue.
Hedge fund Black-and-White Capital LP, which had a 2 percent stake in Etsy at the time, wrote a letter last year (obtained by Bloomberg) that read, "The company's historical pattern of ill-advised spending has completely obfuscated the extremely attractive underlying marketplace business model."
Hence, shutting down Etsy Wholesale feels like part of a larger plan to reign in experiments launched by Dickerson, to focus more squarely on the company's core business, its consumer-facing e-commerce site.
But if Etsy Wholesale goes under, the company's tenuous ties to traditional brick-and-mortar retail go with it. And that may not sit so well with Etsy power sellers, many of whom are presumably ready and eager to enter the physical-retailing space.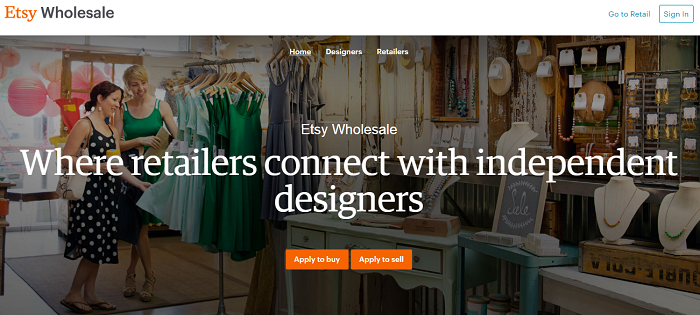 Silverman, who came on in a tumultuous period for the company, has responded to board members' demands for a turnaround by instituting rounds of layoffs and ending several initiatives, including the company's internship program and Etsy Studio, a Google Hangouts–type tutorial site.
His efforts have paid off—at least financially. The company has seen three consecutive quarters of revenue growth. But one wonders if the belt-tightening will come at a hefty cost.
With several competitors not beholden to stock fluctuations gaining ground—including Indigo Fair, a marketplace founded by last year by former Square Inc. employees, and Toronto's Hubba, which has so far raised $30 million to help handmade and small brands sell to brick-and-mortar retailers—can Etsy afford to keep cutting programs?
(Top image: An Etsy web page, courtesy of Etsy)