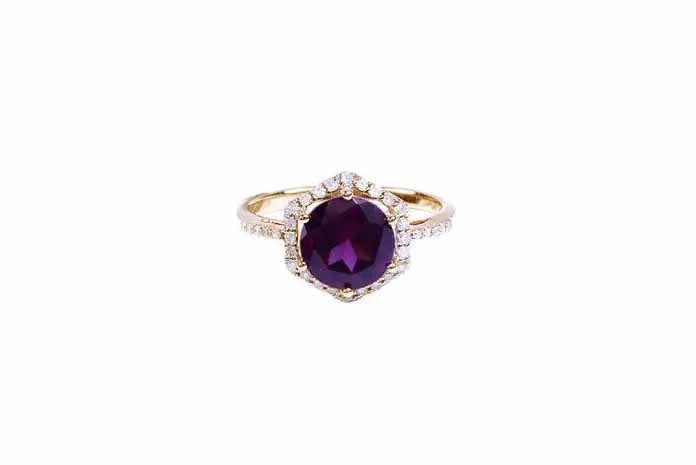 Maybe it's because my family just finished decorating our Christmas tree, but Jewelmak's new gemstone rings, in 14k gold with hexagonal and marquise cuts, remind me of holiday ornaments! The playful shapes and rich jewel tones of these rhodolite garnet and amethyst styles have a little extra lightness thanks to diamond pavé, and both retail at incredibly affordable prices: $264 and $540. Tie this pair to your tree as decoration, or wrap them around your fingers for maximum enjoyment.
Navette ring in 14k yellow gold with 5.87 cts. t.w. amethyst and diamonds, $264
Hexagonal Halo ring in 14k yellow gold with a 2.23 ct. rhodolite garnet and 0.17 ct. t.w. diamonds, $540
The Style 360 blog is your editorial source for the newest jewelry, trends, fashion, market analysis, trade show insights, designer profiles, and more.
News Source : jckonline.com