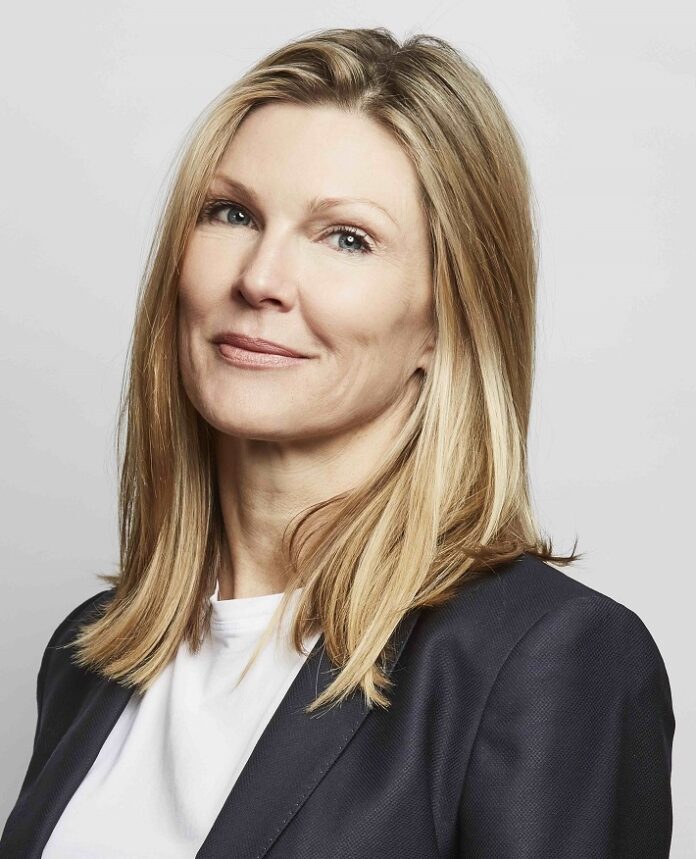 Cathrine Wolden will foster strategic partnerships for JVC, supporting its initiatives and mission.
New York, NY. May 16, 2023. Leading ethical practices and legal compliance in the gem and jewelry trade, the Jewelers Vigilance Committee (JVC), is pleased to announce the appointment Cathrine Wolden as its new Vice President of Partnership and Sponsorship.
"JVC continues to be highly in demand in an ever intensifying legal and regulatory time for our industry. We are thrilled to have Cathrine join our team with her depth of experience to lead revenue efforts at this critical moment for the growth of JVC," says Tiffany Stevens, CEO & General Counsel Jewelers Vigilance Committee. "We look forward to organizational growth and further enriching our long history of helping our industry & members thrive in their businesses via ethical practices that strengthen the US consumer's confidence in jewelry. Cathrine brings a strategic mind and fresh ideas to how we can both deepen and broaden our partnerships throughout industry."
In the new role, Cathrine Wolden will forge strategic alliances with industry stakeholders, collaborate with the trade, and secure sponsorships that support JVC's mission and initiatives, which include legal compliance education, dispute resolution, advocacy and industry support.
Earning her B.S. in Business Marketing from Virginia Tech, Cathrine Wolden spent the past twenty years working in business development, sales, and marketing in both the jewelry and fashion industries, including the non-profit sector. Her previous position was Key Account Director & International Sales Leader for Reed Exhibitions, now known as Rx Global. With a proven track record exceeding sales targets in both up and down markets, consistent top line growth, and strong team building skills, Cathrine's talent for networking and passion for jewelry will undoubtedly support JVC's position as the trade's trusted legal authority. Wolden previously served as committee chair of the chapter affairs committee on the WJA national board, and the NYSJA board. She will maintain JVC's mission, fostering a transparent and responsible jewelry industry. Her wealth of expertise will support the organization's work promoting integrity and compliance in the trade, for lasting impact.
Cathrine Wolden says, "I am honored to join the esteemed team at JVC Legal and look forward to working alongside each of them, to further develop resources for our members, partners, expand our member base, and exceed fiscal goals."
With her twin teenage daughters and energetic rescue dogs, Cathrine resides in Pound Ridge, NY. She loves to travel, ski and has competed professionally in marathons, domestically and internationally.
To learn more about the Jewelers Vigilance Committee (JVC), visit https://jvclegal.org/ or call 212-997-2002. To contact Cathrine regarding partnership and sponsorship opportunities with JVC, email Cathrine@jvclegal.org.
About the Jewelers Vigilance Committee
Jewelers Vigilance Committee (JVC) is the jewelry industry's independent legal expert. For more than 100 years, member-supported JVC has helped jewelers build flourishing businesses that operate with the highest levels of integrity, legal, and regulatory compliance. JVC educates and trains jewelry industry members about their rights and responsibilities as business owners, employers, suppliers, designers, manufacturers, marketers, and sellers of jewelry. As the industry's legal advocate, the Jewelers Vigilance Committee liaises with U.S. and international judicial and regulatory bodies on issues that impact livelihoods, acting as a mediator to settle jewelry-related disputes, without court intervention. JVC is the industry's trusted resource, committed to safeguarding the reputation, integrity and vitality of the gem, jewelry, and watch trade. https://jvclegal.org/