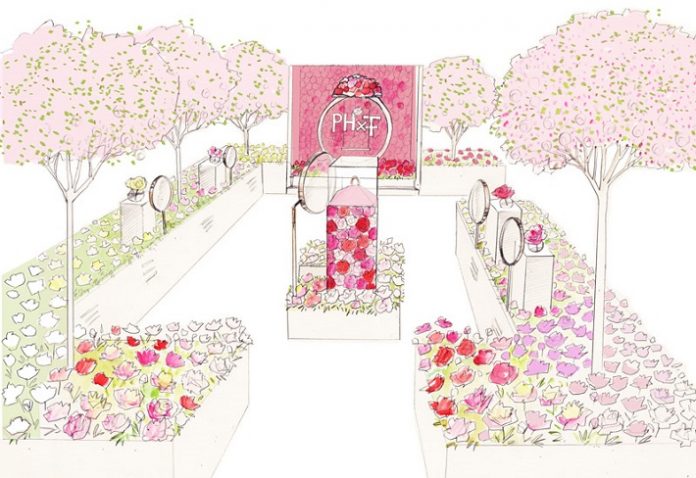 British jeweller Theo Fennell has partnered with Primrose Hall Peonies nursery to bring a joint exhibit, named 'Treasure Every Moment', to the Royal Horticultural Society Chelsea Flower Show, beginning May 19, 2020.
The exhibit will showcase a handmade Theo Fennell line inspired by peonies, while Primrose Hall Peonies will contribute a selection peonies, including rare varieties from the National Collection of Itoh hybrids.
There will also be a garden sculpture in the design of a ring with a swing seat.
Primrose Hall Peonies said that the inspiration for the collaboration came from the similar feeling of giving or receiving a gift of either flowers or jewellery.
Theo Fennell commented: "Our gallery, workshop and studio have been based in Chelsea for 40 years and it is our spiritual home. The RHS Chelsea Flower Show is one of the great local events and a cornerstone of the London season.
"As a company we have used flowers as an inspiration for years, and my wife's favourites are peonies. So when Primrose Hall Peonies, the best peony growers in the country, asked us to partner with them at the show, it seemed a perfect fit.
"We are very excited to be partnering with them, designing some peony-inspired jewels and showing it at RHS Chelsea Flower Show and much looking forward to it."
News Source: professionaljeweller