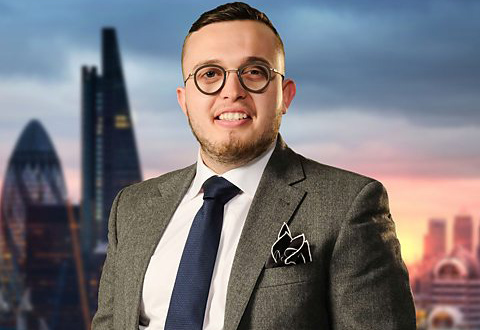 A Manchester-based businessman and jewellery mogul has snapped up a place in the Apprentice 2017 line-up.
24-year-old Charles Burns, who runs a management consultancy, a watch trading company and a comparison website, is the third generation owner of a family jewellery retail business which is celebrating its 120th anniversary.
Founded in 1958 by Charles' grandfather Joel Burns, the Burns Jewellers Group owns two stores in North-West England, one in Manchester, and another in Burys. The company has a rich history in the jewellery industry and holds a reputation for selling high-quality jewellery within the cities it resides.
After being brought into the fold by his father to work for the family business, Charles Burns helped transform Burns Jewellers from a much-loved institution into a forward-thinking business.
While Burns still owns Burns Jewellers, the jewellery mogul has his 'fingers in many business pies', and now he is set to compete to bag Lord Sugar's £250,000 investment on renowned BBC show The Apprentice.
In his Apprentice audition Burns said: "I don't know anyone who has done what I've done aged 23 or aged 53." The entrepreneur hopes to garner a seven-figure salary within the next five years as well as developing a car and watch collection.
Alongside making the cut to be an Apprentice candidate, Burns also ranked in WatchPro's Hot 100 in 2015.
The Apprentice returns to our screens on Wednesday October 4.
News Source: professionaljeweller