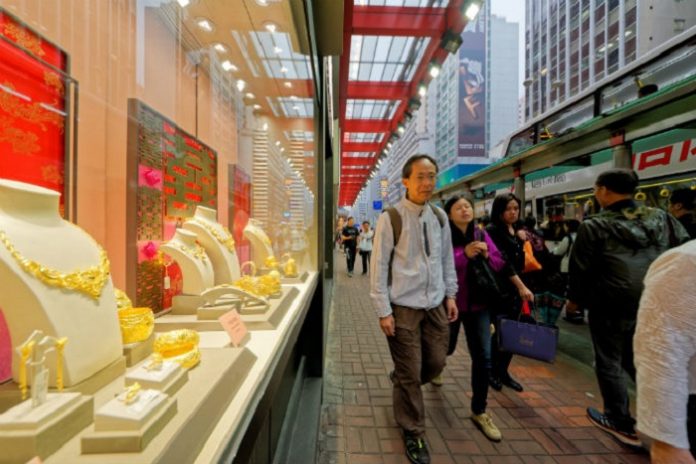 Hong Kong's jewellery sales in July stayed in positive territory, recording a 16.8 percent increase compared to the same period last year, data from the Census and Statistics Department showed.
Sales value reached HK$7.25 billion (around US$920 million) during the period in review, government data further revealed. From January to July, the figure went up 22.5 percent from 2017. Jewellery sales were likewise strong In June, registering a 27.8 percent increase.
The government agency said Hong Kong's overall retail sales in July rose 7.8 percent from year-ago figures.
A government spokesman traced the growth in retail sales, albeit at a decelerated pace, to solid demand from local consumers as well as visitors.
"Looking ahead, favourable labour market conditions and sustained expansion in inbound tourism should continue to support retail sales performance in the near term. However, consumer sentiment may turn less upbeat going forward if the external uncertainties persist or escalate further," the department said.
News Source: jewellerynet.com