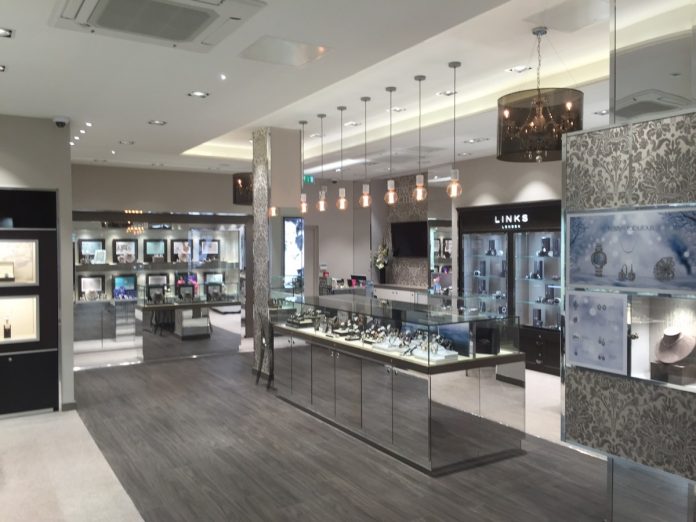 The higher the value of a piece of jewellery or a watch, the more likely shoppers are to switch off their laptops and visit the high street new research has revealed.
According to a survey of more than 2,000 consumers in the UK commissioned by The Company of Master Jewellers (CMJ), the cost to ditch the surf and hit the turf is £366.
Just over a third (34%) of respondents said they would switch from buying online to purchasing in store because they prefer to "try before they buy" while 32% cited it's because they can't guarantee the quality without looking at, or experiencing, the item first.
Terry Boot, CEO for CMJ, said: "While trends suggest that shopping online is becoming the norm, with deals to be done and hassle-free shopping, what cannot be replaced is the in-store experience.
"To walk into an independent high street jewellers, not only enables consumers to try the piece of jewellery or watch on and feel its quality, weight and craftsmanship – let alone decide whether or not it's for them – they get what you cannot possibly get online, the customer service and educated advice a professional jeweller will give.
"Having a cut-off point on price clearly validates this. It also demonstrates that if you are going to invest in something beautiful, perhaps something that you or a loved one will cherish for life, it needs proper consideration and needs to be risk-free and genuine."
The survey also revealed that 75% of consumers said they consider quality first and foremost, whereas the brand or designer accounted for just 56%.
A further 44% said they'd consider whether a piece jewellery or a watch has been made ethically with respondents willing to pay an additional 11% to ensure that it has.
Boot added: "There is clearly a difference in perspective across the age ranges. For the over 65s to have the lowest threshold perhaps suggests that they hark back to the days of customer service coupled with the need to examine quality.
"Watch purchases for the younger demographic may be driven by brand status, suggesting they are willing to trust a recognised brand up to a certain point before the need to visit a high street store.
"This age group has been brought up in an era where the magnifying glass is continually looking at the way things are produced too, which is why they are more concerned about ethical manufacturing and willing to pay the most to ensure the process is as water tight as it can be."
News Source : professionaljeweller.com