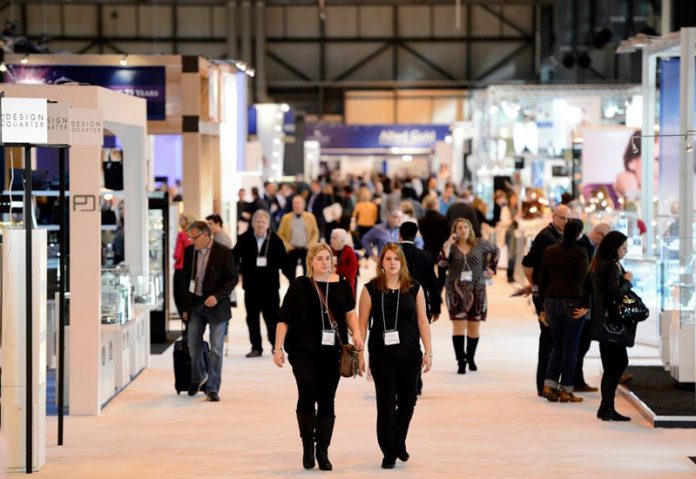 Jewellery & Watch is gearing up to open the doors to the 2018 edition of the trade show.
The Birmingham-based trade show will kickstart its five-day event at 9am today (February 4), with industry trade professionals expected to attend from all over the country.
This year's show promises to showcase a host of new and unique brands, including more than 50 international brands who will debut in the UK for the first time at the NEC.
The event has been supporting by a 'Magical Moments' marketing campaign, which encourages exhibitors to show the story behind their products with retailers.
For the 2018 edition, the catwalk has been swapped with an interactive digital initiative. Named the 'Atelier Showcase', the new area at Jewellery & Watch will feature big screen videos to show visitors what's new, what's hot right now, what trends are set to dominate AW18/SS19, and most importantly, how this can be used to boost business.
Show director, Julie Driscol, tells Professional Jeweller: "Jewellery & Wwatch will be an edited blend of fine jewellery with a large collection of silver and semi-precious. The show has now capitalised on the adjacencies with Spring Fair to create a seamless offering and a better experience to our visitors. It will be a hub of activity where you will be able to view the latest trends and easily find them around the show. We have a new appointment system which will enable our buyers and exhibitors to interact before the show and to organise face-to-face meetings, ensuring both parties maximise their time on site."
To keep up to date with what's going on at the show, visit ProfessionalJeweller.com for live updates, an A-Z list of exhibitors, and exclusive interviews, and don't forget to grab you copy of Professional Jeweller magazine at the show!
News Source: professionaljewellers.com