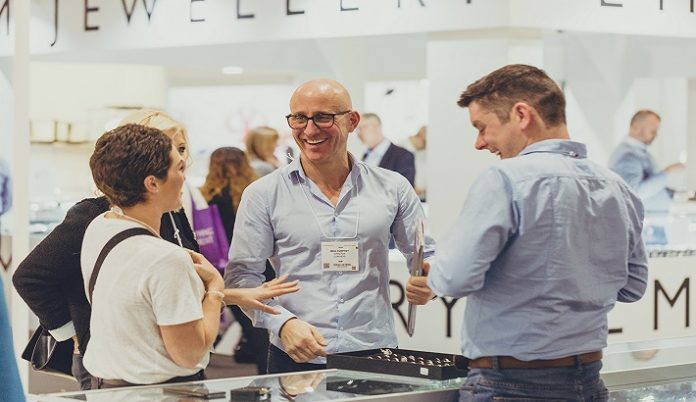 Jewellery & Watch is preparing to return to Birmingham's NEC with a refreshed and revitalised show in a new location.
As part of the complete re-edit of Spring Fair, which has seen all product categories and show sectors moved to new locations, Jewellery & Watch will take its new place at the front of Hall 1, just off the main Piazza of the NEC.
This move means Jewellery & Watch will no longer have its own dedicated hall, but will instead be integrated with Fashion sector exhibitors, and be within easy access to Greetings & Stationary in Hall 2, Gifts in Halls 3 and 4, and Retail Solutions in Hall 5.
The new layout for Hall 1, which Jewellery & Watch will be a part of, has been designed to look like a large department store. The show organisers hopes this will make it easier for visitors to source complementary products and in turn, generate more new leads for exhibitors.
Jewellery & Watch event director, Kirsty Broere, says: "This new location will allow for a seamless transition between Jewellery & Watch and related fashion and giftware categories, allowing visitors to make the absolute most of our co-location with Spring Fair.
"We know that retailers today want a well-rounded buying experience, especially as so many are diversifying into bridal, personalised giftware, leather goods and stationery. This new re-edit of Spring Fair and Jewellery & Watch is helping us achieve just that."
The decision to revise the floorplan of Spring Fair and Jewellery & Watch was made as part of a broader investment strategy in both shows by owners Hyve (formerly ITE Group). This investment will also support Spring Fair Match – a new digital matchmaking service and meeting planner that offers tailored recommendations to buyers and a higher 'return on time' for visitors.
Elsewhere, Jewellery & Watch and Spring Fair will prioritise new strategies, including VIP international buyer programmes, bolstered seminar content and a focus on sustainability, ethics and responsible sourcing in response to macro-trends.
Jewellery & Watch 2020 will present four main product categories: Jewellery Services & Solutions; Fashion, Silver and Semi-Precious; Designer Brands; and Fine Jewellery.
Businesses and brands already preparing to exhibit are Clarity & Success, H S Walsh & Sons, the National Association of Jewellers, Kurate International, CME Leicester, Sea Gems, Tianguis Jackson, Rodney Holman, Midhaven, Wedds & Co, Hanron Jewellery, BKT Rings, HW Tankel, BQ Watches and Treasure House, among others.
Jewellery & Watch visitors will also benefit from Spring Fair's most ambitious line-up of speakers ever, including keynote addresses from the 'Queen of Shops', Mary Portas, and TV personality and entrepreneur, Mary Berry.
Spring Fair and Jewellery & Watch welcomed more than 50,000 combined visitors in 2019, with buyers from more than 75 countries visiting Jewellery & Watch specifically. Of the visitors to Jewellery & Watch in 2019, 60% were representatives of multiple and independent retail businesses.
New Source : professionaljeweller