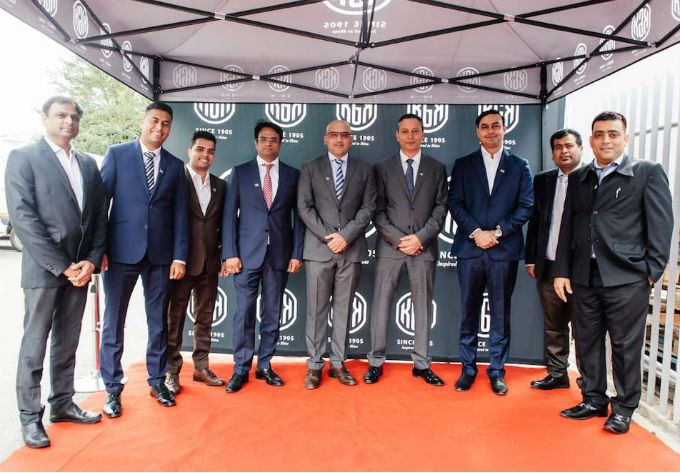 Hong Kong-based diamond manufacturer KGK Group has further strengthened its foothold in South Africa with the opening of a diamond cutting and polishing factory in Namibia.
The facility, operated by KGK-owned Sky Investments, is located in Windhoek. Namibian diamonds processed at this factory will be marketed through Sky Investments in 18 countries across the globe.
Namibian Mines and Energy Minister Tom Alweendo said the agreement is expected to result in increased opportunities for job creation, skills transfer, investment in infrastructure and technology, and a further integration and empowerment of Namibian citizens throughout the diamond value chain.
He added that Sky Investments has a solid reputation in Southern Africa's diamond industry, having actively processed rough diamonds in the region for over 20 years.
"We are pleased that you have chosen to extend your operations to Namibia, and we welcome you wholeheartedly. What we are seeing today is indeed a compliment to those that have and continue to advocate Namibia as an investment destination," Alweendo remarked, adding that the country enjoys peace, stability as well as sound infrastructure and people, and can offer so much to investors such as the KGK Group. He said the factory has already started processing Namibian diamonds despite being operational for less than a year.
"It is also encouraging to see that young Namibians are undergoing training that will ultimately empower them with the requisite skills to add value to Namibian rough diamonds in the future. While this is commendable, I would like to urge you to create more skills transfer opportunities for Namibian women and the youth by exposing them to other parts of the KGK Group," he continued.
Alweendo stressed that the government remains committed to the vision of downstream diamond beneficiation "aimed at boosting employment creation and local value-addition activities by creating a healthy investment climate for esteemed investors and sightholders."
KGK, which has been in the diamond and jewellery business for over 110 years, said it is planning to add 30 more people to its existing staff of 53 at its Namibian facility by yearend.
News Source : jewellerynet.com