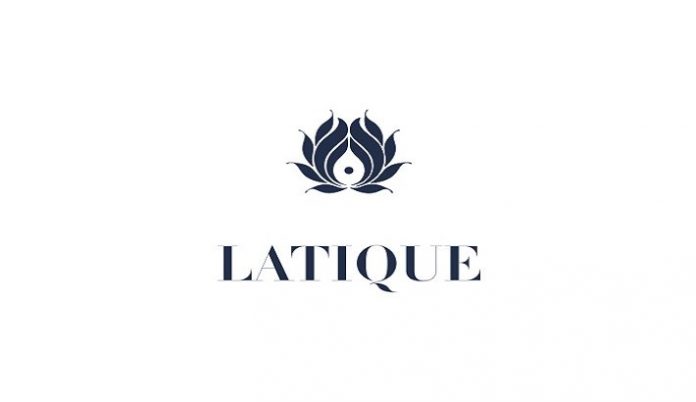 Latique is the ultimate destination for dazzling designer diamond and Jadau jewellery. Inimitable in style, innovative in concept and impeccable in craftsmanship; every piece is one-of-its-kind, with no replicas. All set in brilliant uncut diamonds, encrusted with precious and semi-precious stones such as emeralds, rubies, tourmalines and south sea pearls, to create fine jewellery that adorned Kings and Queens from the Royal Indian era of yore, radiating beauty and exuding elegance, with every piece leaving a lasting impression in your mind. The traditional art form of Indian Jewellery, goes back to the Mughal era. With love and respect for our Indian heritage, we have handcrafted these high-quality earrings. It isn't just a piece of jewellery, but a piece of art that can be handed down from generation to another. This range is designed to adorn yourself with extremely beautiful Statement earrings which are perfect fit for any bridal trousseau, infused with tradition while keeping contemporary trends in mind.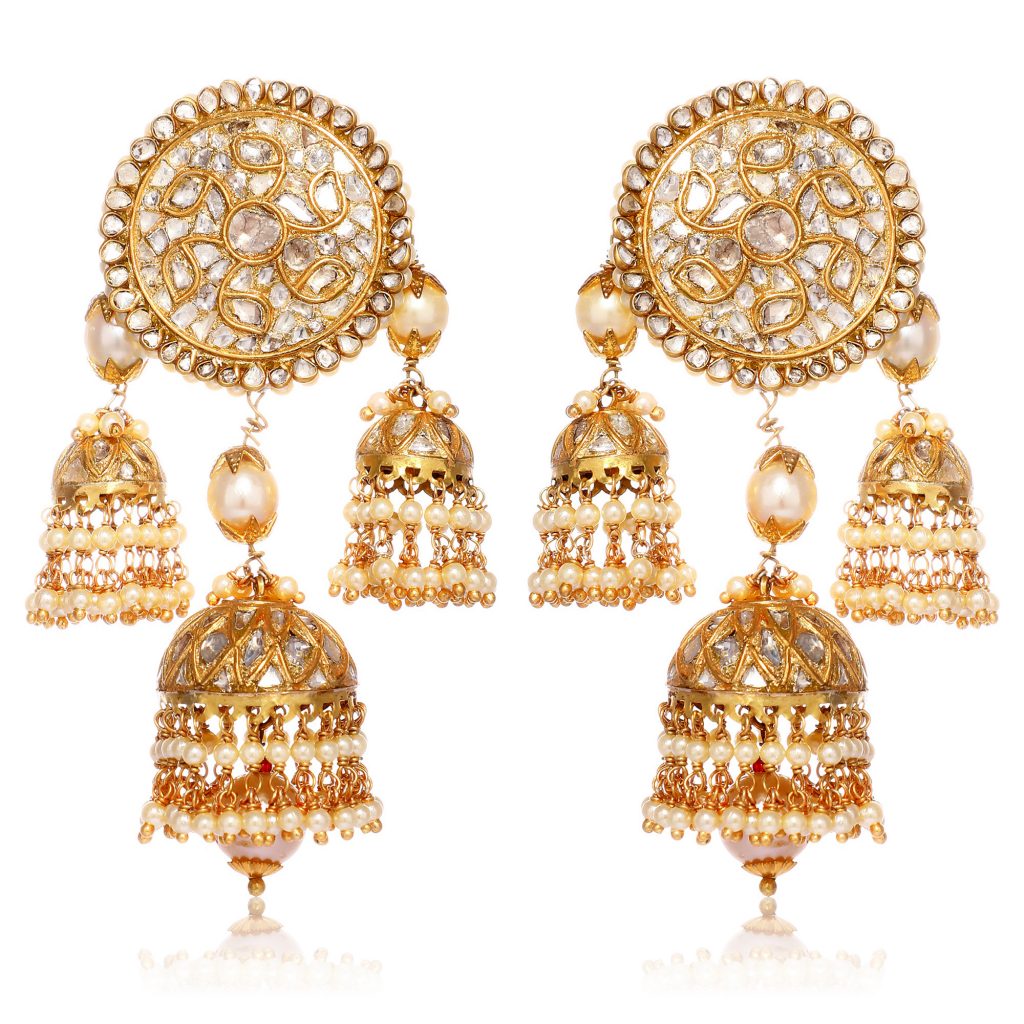 Meticulously put together, uncut diamonds with 22k gold earrings add a touch of glamour to any festive outfit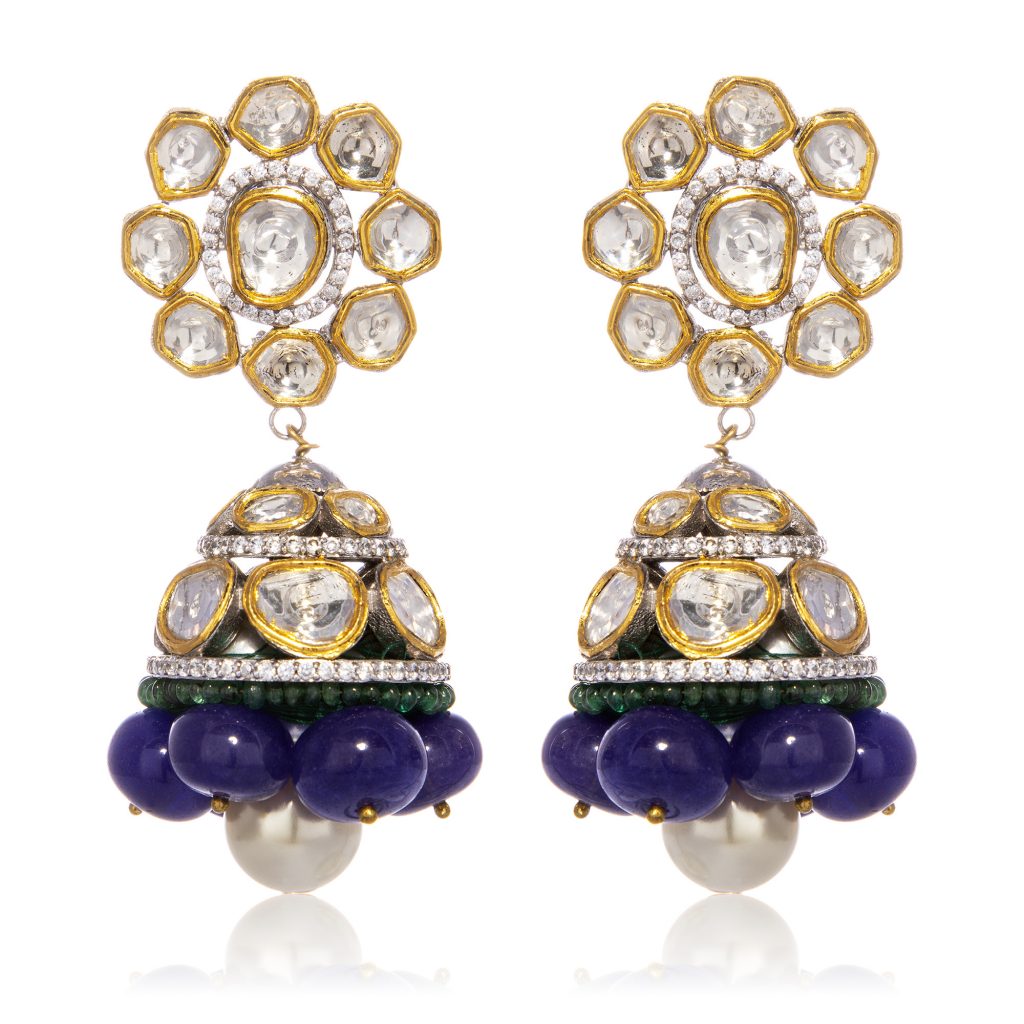 This intricately handcrafted Tanzanite, uncut and brilliant cut diamonds jhumka is your perfect companion to all occasions.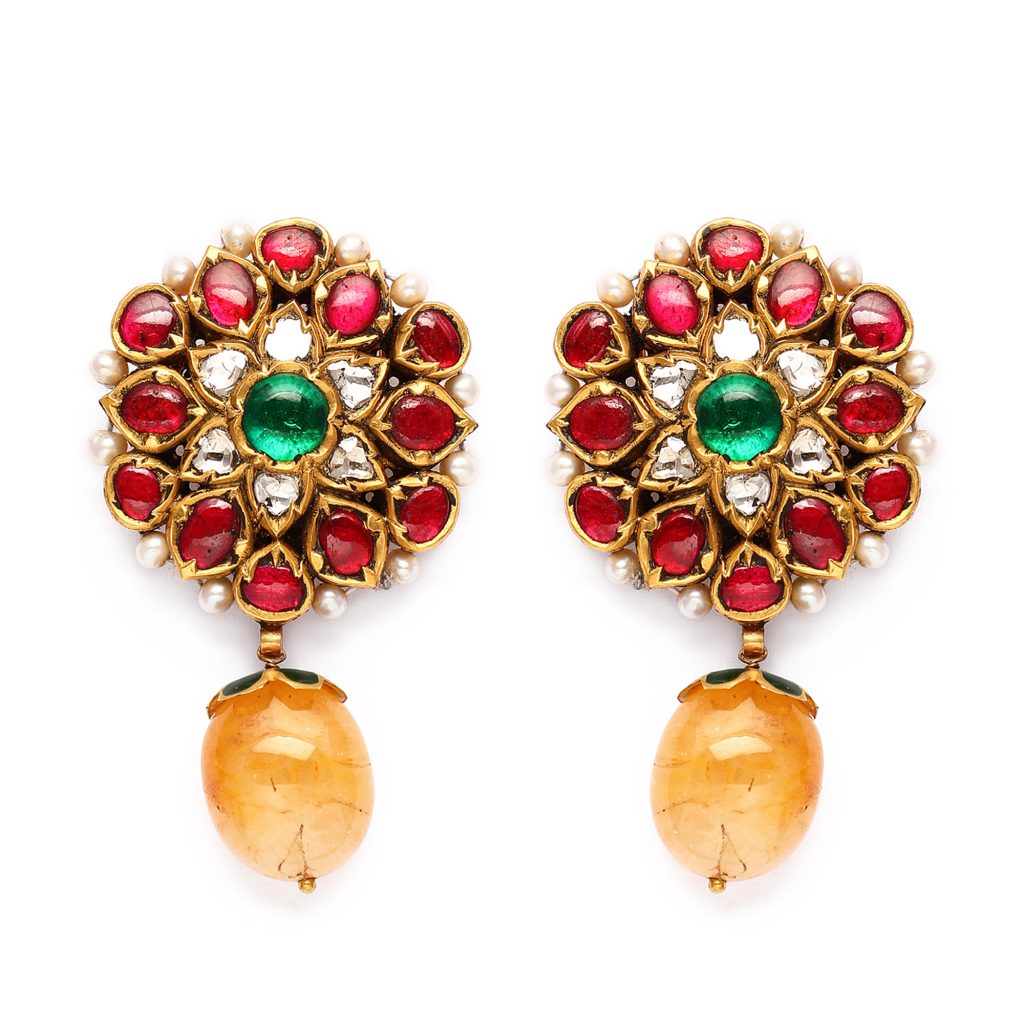 These elegant floral Jadau earrings adorned with emerald and rubies with a drop of yellow sapphire are perfect statement piece for any Indian occasion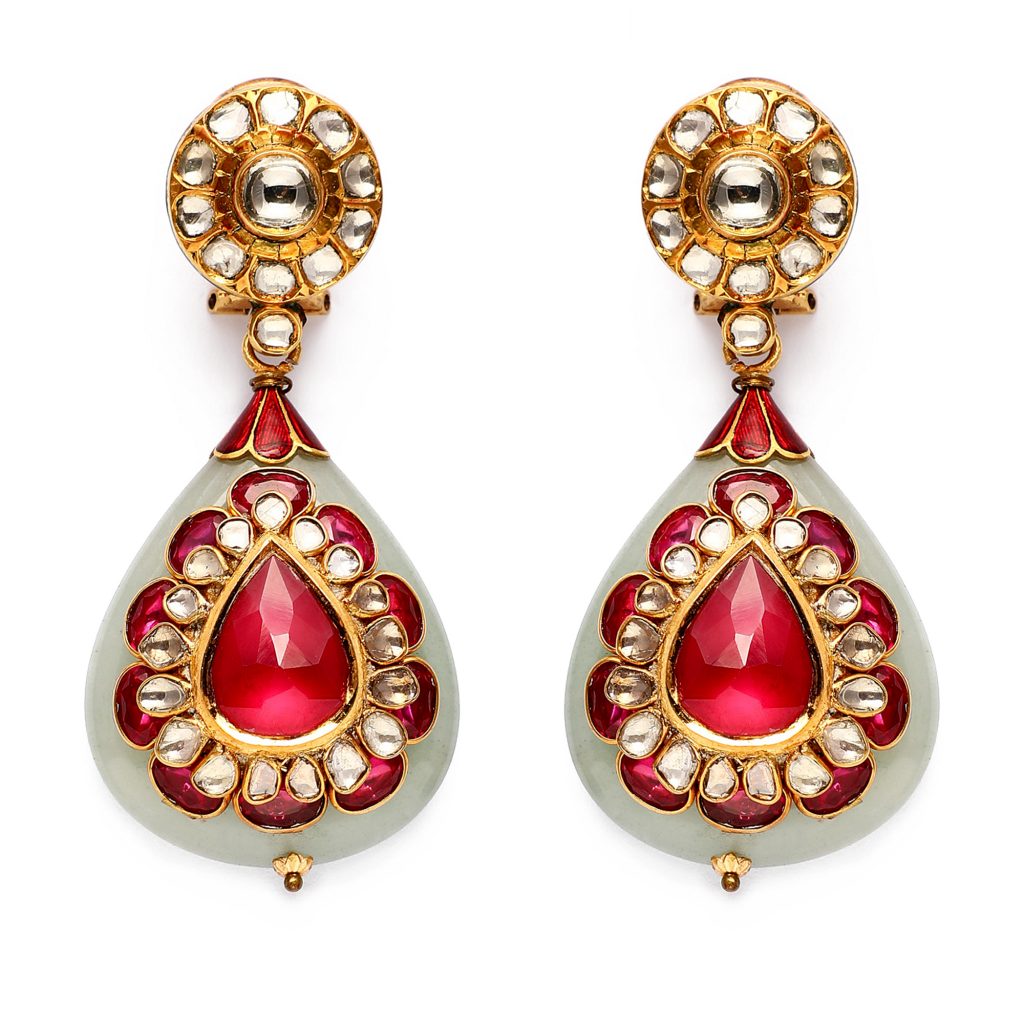 Beauty gets a new meaning when you adorn these, ruby and uncut diamond earrings set in 22k gold inlayed over jade.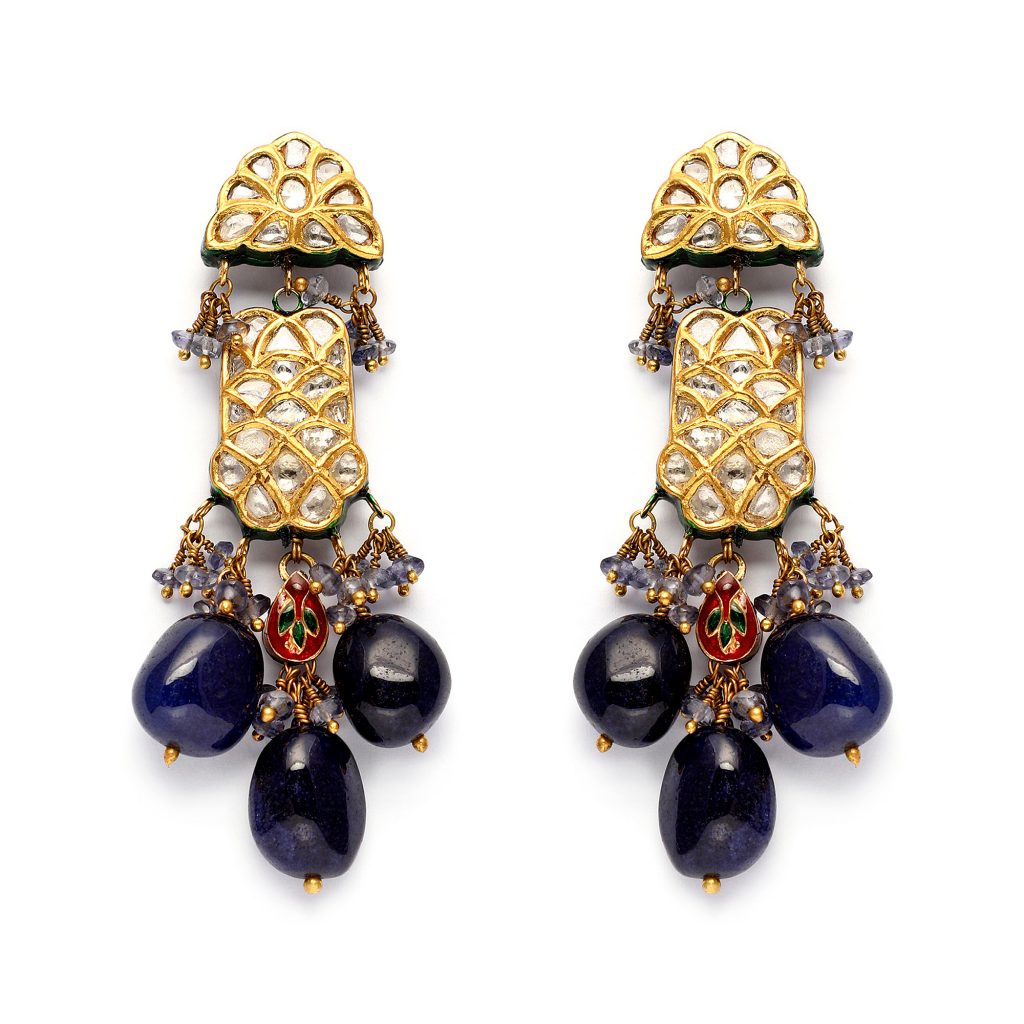 The striking earrings have subtle hints of enamel, navy blue tanzanite drops and are crafted in 22kt gold, with uncut diamonds.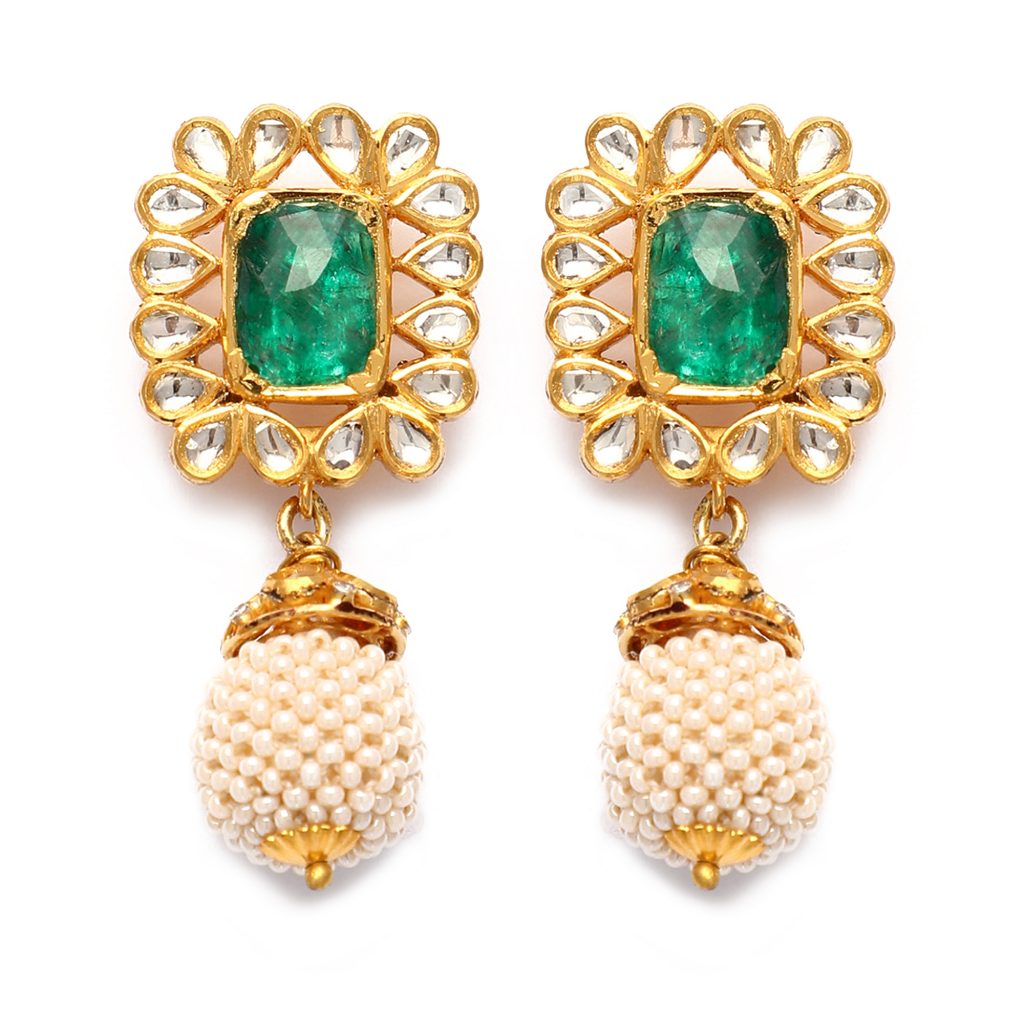 Uncut diamonds set against emeralds with south sea pearls earrings made to achieve subtle elegance.
About Latique:
Founded by designer Latika Khanna in New Delhi in 1992, Latique is a fine jewellery company that has rapidly won the admiration and patronage of international clientele. Starting with the vision that India is modern by design and always has been, Latique takes the rich jewellery heritage that this country is privileged to have enjoyed and gives it a truly contemporary soul. Its designs meet the growing demand for an international aesthetic that at the same time makes a bold statement about India's style leadership on the world stage.
If design is what distinguishes Latique, quality is its hallmark. Each of its pieces is individually crafted to maintain the luxury status of the brand and meet with the highest international standards for unblemished stones.