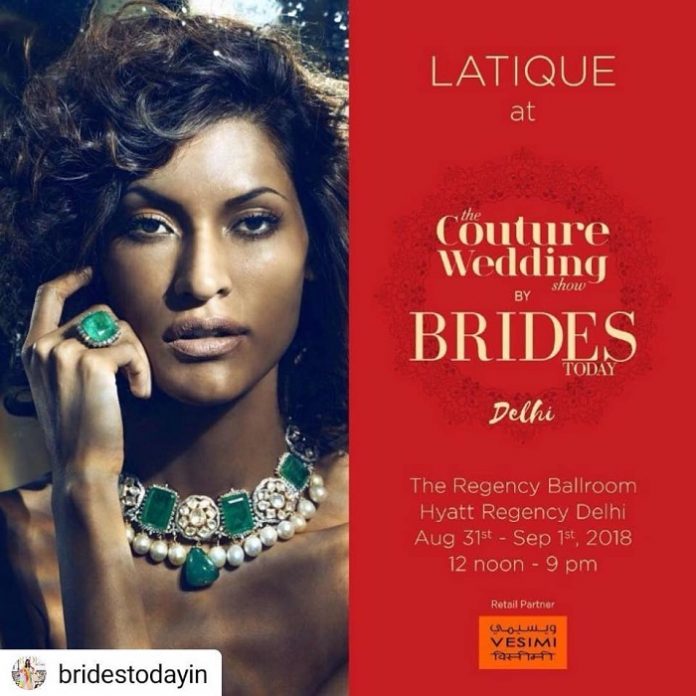 Elettra in Italian means shine and bright, as the name suggests Elettra Collection shines with superlative quality white and canary yellow diamonds in breathtaking designs. Inspired by the marvelous Italian aesthetic, every jewel speaks its own story. Designed for the well-traveled woman, this collection has taken decades of tradition and handcrafted them into modern masterpieces. Each piece symbolizes timeless union and love. The pieces are not just jewellery but a talisman of happiness for every woman who possesses them.
Latique is a luxury jewellery brand blending traditional craft with modern innovations. The brand was founded in 1992 in New Delhi by Latika Khanna – a globally celebrated jewellery designer. Latique's broad product line is unified through an uncompromising approach to art, thoughtful production, and a design language that is at once distinctive, understated, and livable. The brand continues to set the standard for the ultimate in jewellery heritage with a contemporary twist.
The Elettra Collection can be seen at the Latique store at The Oberoi, Gurgaon.
About Latique:
Founded by designer Latika Khanna in New Delhi in 1992, Latique is a fine jewellery company that has rapidly won the admiration and patronage of international clientele. Starting with the vision that India is modern by design and always has been, Latique takes the rich jewellery heritage that this country is privileged to have enjoyed and gives it a truly contemporary soul. Its designs meet the growing demand for an international esthetic that at the same time makes a bold statement about India's style leadership on the world stage. If design is what distinguishes Latique, quality is its hallmark. Each of its pieces is individually crafted to maintain the luxury status of the brand and meet with the highest international standards for unblemished stones.
Latique Collections: