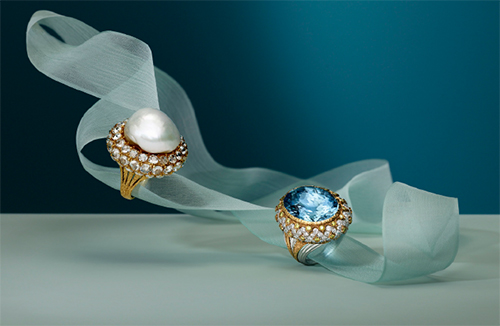 Late last week, Italian jeweller Buccellati announced that the Gangtai Group, a Chinese conglomerate had acquired an 85% stake in the company, said media reports.
The jewellery business was launched in Milan in 1919 by master goldsmith Mario Buccellati who also set up retail stores in various cities in Italy as well as abroad. His son, Gianmaria Buccellati went on to establish the brand and expand it exponentially across the globe.
In 2013, Clessidra, a private equity firm had taken a 67% share in the company while the Buccellati family retained 33%. However, earlier this year, in May, Clessidra itself was acquired by Italmobiliare, upon the sudden passing away of Clessidra founder Claudio Sposito.
Under the terms of agreement with the Gangtai Group, Clessidra and the Buccellati family will continue to hold 15% of the stake.
"We are particularly satisfied with the agreement reached with Gangtai Group," Marco Carotenuto, Managing Director of Clessidra commented in a press statement, according to the reports. "We have strongly supported Buccellati in the last three years achieving 60 percent growth in revenues since acquisition."
Carotenuto added that the company is "now ready for a new growth cycle", which he believed the Gangtai Group will support.
The Group, through its subsidiary Gangsu Gangtai Holding Co. Ltd. has vast experience as a international gold jewellery distributor and leading internet jewellery retailer in China.
It is reported that the sale deal will be finalised in the second quarter of 2017; and post the takeover by the Gangtai Group, Andrea Buccellati, Buccelatti's Creative Director and Honorary Chairman, will continue in his position, as will Gianluca Brozzetti the current CEO.
"Our family founded this company almost 100 years ago and will continue to be fully involved to support its development, the creative mastery and production craftsmanship that enabled the establishment of a unique and recognisable style in jewellery and silverware," media reports quoted Andrea Buccellati as saying.
Meanwhile a Reuters report stated that Buccellati had been valued at 270 million euros (US$ 282 million) for the purposes of the deal.
Pic Cap: Cocktail rings by Buccellati
Courtesy Buccellati
News Source : gjepc.org