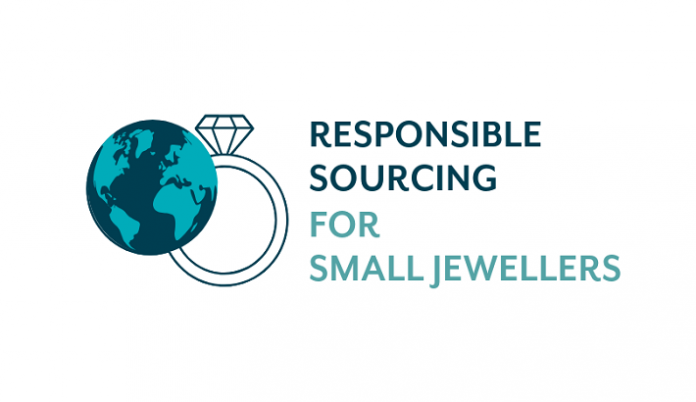 Responsible sourcing consultancy firm, Levin Sources, has launched a new bespoke service for small jewellers.
The new service, 'Responsible Sourcing for Small Jewellers, has been designed to help SME jewellers transform their supply chain towards ethical sourcing,
Jewellery customers are increasingly keen to purchase sustainable and compassionate pieces. Yet for many small jewellers, taking the steps to ensure they have the right policies and procedures in place can be complex and expensive.
The new service by Levin Sources provides step-by-step method to help companies in the UK & Ireland, as well as continental Europe and the US.
Tailor-made to each jeweller's needs, the bespoke service is easy-to-use and affordable.
The service will provide jewellers with the assessment, mapping, and storytelling support they need to comply with standards, and will also help companies communicate the changes to their consumers in an impactful way.
Levin Sources founder and Women's Jewellery Network ethical sourcing ambassador, Estelle Levin-Nally, shares: "Working with small jewellers for the past 15 years, I have seen first-hand how complex, expensive, and time-consuming setting up and implementing sustainable sourcing policies and procedures can be, even with all the good will in the world. We designed this new service specifically to address this concern and make sure jewellers can answer the demand for beautiful, ethical pieces."
Arabel Lebrusan, ethical jewellery designer and the first jeweller to use the service, adds: "Levin Sources helped me draft a comprehensive Ethical Policy for my supply chain. Their support allowed me to take my business to the next stage and gave me confidence in my own ability to create policies backing up my company's responsible values."
Levin Sources build sustainable, valuable, and equitable mineral sectors. The social venture has taken a leading role in the development of a more ethical jewellery sector by consulting on projects related to diamonds, gems, precious metals, and conflict minerals across the globe.
In addition, Levin Sources have helped the industry embrace more sustainable practices through participation in industry associations and impact initiatives including Fair Luxury, Ethical Metalsmiths, the Responsible Jewellery Council, Fairtrade International, the Alliance for Responsible Mining, the Madison Dialogue, and the UK's National Association of Jewellers.
As a world leader on responsible sourcing from conflict-affected and high-risk areas, Levin Sources not only help clients to control risks, but to do business constructively with vulnerable groups like artisanal miners (ASM) and tell the story of their impacts effectively.
News Source: professionaljeweller