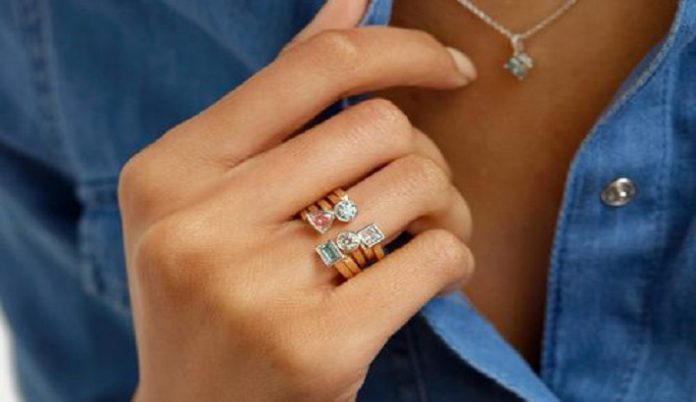 New reports are agog with the news that De Beers' Lightbox Jewelry – which so far has been only available online on its own dedicated site and through pop-up stores – will soon be making an appearance in brick and mortar stores in what has been planned as an initial trial run for a period of six months.
The primary source of the news appears to be a column by Anthony DeMarco in Forbes, which says that from this month, Lightbox Jewelry will be available in department store chain Bloomingdale's and family owned independent retailer Reeds Jewelers.
Initially, it is understood, Lightbox will only be available in two stores of Bloomingdale's – one in New York and one in San Francisco; but will be stocked in 30 Reeds stores, most of them located in shopping malls. Both retailers will also offer Lightbox jewellery on their online e-commerce sites.
At all the locations, the entire spectrum of Lightbox jewellery will be offered including "pendant necklaces, stud earrings, bracelets and stacking rings, all set with laboratory-grown diamonds in white, pink and blue".
Also, prices will be maintained at levels Lightbox sells at — US$ 200 for a quarter carat going up to US$ 800 for a one-carat diamond. The cost of the setting will be charged over and above the diamond price.
It is also reported that Lightbox "will support the launch with outdoor advertising and digital advertising, social media content and special events in key markets".
Lightbox has made it clear that its collections "will be merchandised separately from natural diamonds" DeMarco stated, and be branded and presented o customers "clearly as laboratory-grown diamonds".
While the launch of Lightbox in September 2018 created not just ripples but waves across the natural as well as lab grown diamond industries, the move to physical stores is going to churn up the pool once again. However, the actual move into brick and mortar stores should not come as a major surprise. After all, Lightbox CEO Steve Coe had indicated as much at the last Las Vegas Show in June 2019. A report by Eileen McClelland dated June 4, 2019, which appeared in Instore had stated: "Coe announced that he expects to begin market testing the brand in retail stores later this year. After the company's $94 million plant in Gresham, OR goes online in 2020, production will increase and the brand will be offered to a broad range of retailers by 2021. Color offerings and jewelry-design styles will likely be expanded as well."
DeMarco's column, in which he quotes Coe, only reaffirms that the move has been in the coming for some time. "It has always been our plan to move forward into bricks and mortar distribution in due course," Coe is quoted by DeMarco as saying. "Over the last year we have learned a lot regarding consumer preferences for our jewelry, from both our eCommerce retail and the series of pop-up stores we have run. Based on this learning we are now in a good place to push forward with these bricks and mortar trials."
What happens after the set trial period of six months, is anyone's guess. But all indications are that Lightbox will get a good response at its initial roll-out and no doubt will take up shelf space in the stores of many more retailers after that.
New Source : gjepc